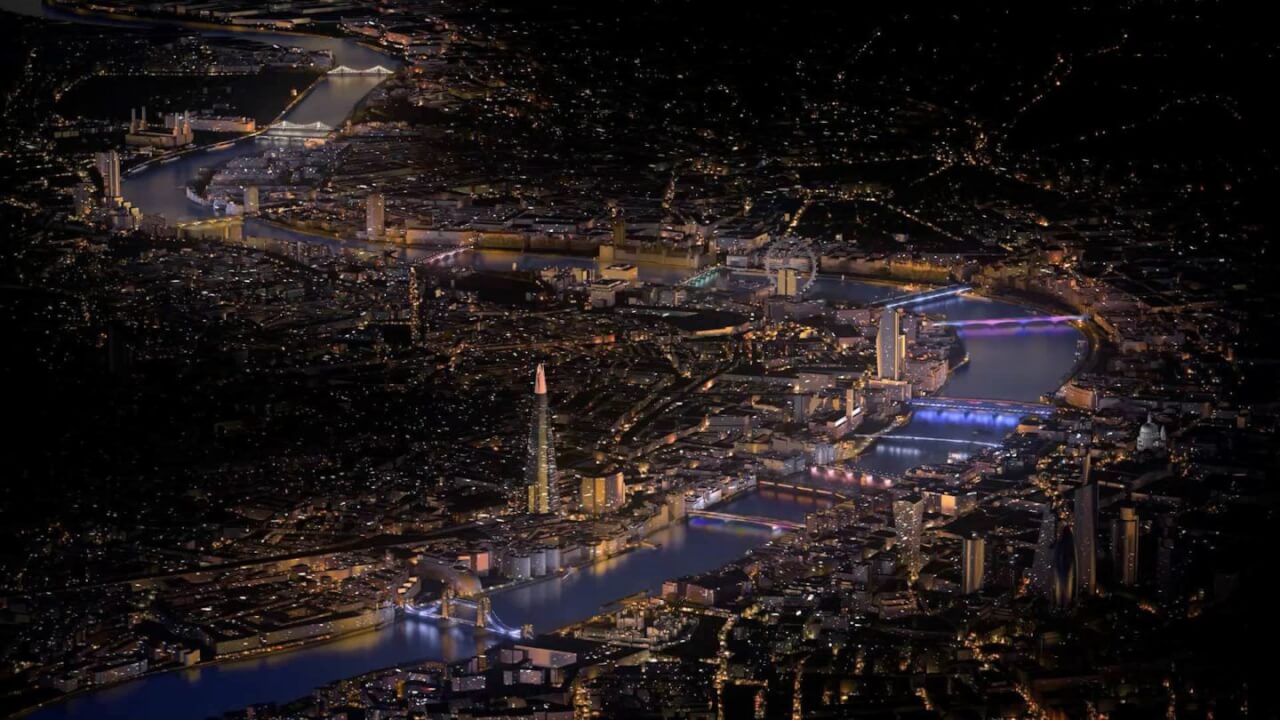 International Day of Light
11th May 2021 / Posted by Susannah Wilks
Photo Credit: The Illuminated River Foundation
This year's International Day of Light is on 16th May 2021. This global initiative focuses on the continued appreciation of light and the role it plays in science, culture and art, education, and sustainable development, as well as in fields as diverse as medicine, communications and energy.
CRP has long-advocated the role that light can play in London, stretching back to its Light at the End of the Tunnel project that used artistic lighting interventions to make the railway viaduct and its arches and tunnels much less of an economic, community and physical barrier across the London South Central area.
More recently, CRP was one of the funding partners supporting Centre for London's Seeing Clearly: A Lighting Vision for London report, which aims to inspire collaborative action by Local Authorities, communities, landowners, Business Improvement Districts and others to maximise the positive benefits to be accrued from sensitively-delivered lighting schemes.
The most recent and impressive light art scheme to land in London is The Illuminated River. This free and permanent installation has now been completed for 9 of the central London bridges over the River Thames. This includes the Golden Jubilee footbridges that CRP originally delivered using Single Regeneration Budget money with its partners City of Westminster, London Borough of Lambeth and others.
Huge congratulations to Sarah Gaventa and her team on The Illuminated River project!