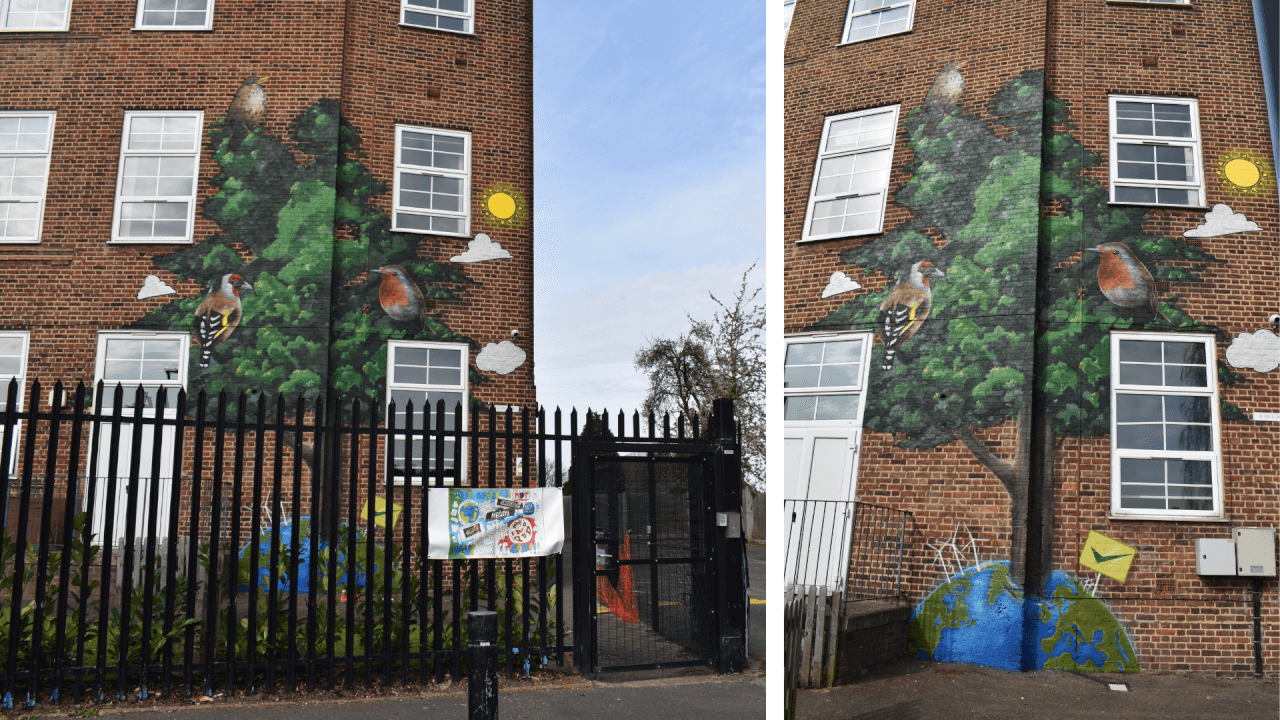 HSE Murals: Middle Park Primary School
26th April 2022 / Posted by Isidora Rivera Vollmer
We are happy to announce the completion of the first Healthy Streets Everyday mural at one of the Car Free Day 2021 mural competition winning schools: Middle Park Primary School (Royal Borough of Greenwich)!
Aspire finished painting the mural on 12th April and the results are astonishing! The mural's design is based on the winning drawing created by Ashaè Millwood and Stanley Lorraine, two students from the school.
We would like to thank Aspire, the artist who brought Ashaè and Stanley's concept to life!