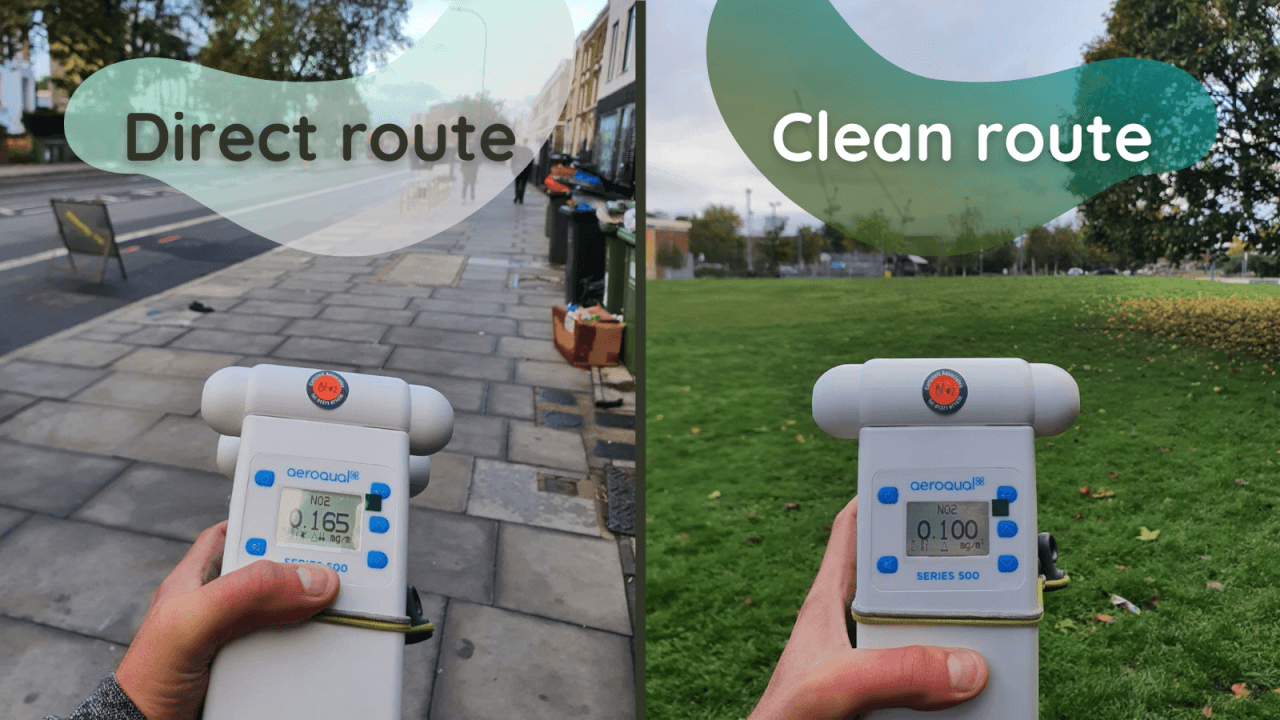 Helping London to choose Clean Air Routes
27th October 2020 / Posted by CRP Team
Last month we announced CRP's exciting collaboration with environmental data collective Tranquil City to map 15 new Clean Air Routes in London as part of the Defra-funded Clean Air Villages project.
13 out of 14 teaching hospitals in Greater London have levels of PM2.5 above the WHO's recommended limit, according to a report by the British Lung Foundation. Five of the new Clean Air Routes have been developed to support patients and staff to reduce their exposure to air pollution when getting to and from hospitals around London. This includes one of the biggest children's hospitals in the country, Great Ormond Street Hospital (London Borough of Camden), as well as major NHS teaching hospitals, St. George's in Tooting (London Borough of Wandsworth), St. Thomas' near Waterloo (London Borough of Lambeth), and King's College Hospital in Denmark Hill (London Borough of Lambeth).
Using portable Aeroqual monitors, the team are measuring levels of nitrogen dioxide and particulate matter along the Clean Air Routes. These will provide an alternative to main roads and areas with poorer air quality, allowing people to enjoy a cleaner and less stressful journey.
We will be sharing the results towards the end of November and the new routes will be available on CRP's Clean Air Route Finder very soon. Be sure to follow us on Twitter for the latest release and share the #CleanAirRoutes you use!
For more information, please get in touch with CRP Air Quality Analysis Officer Abby McDougall.