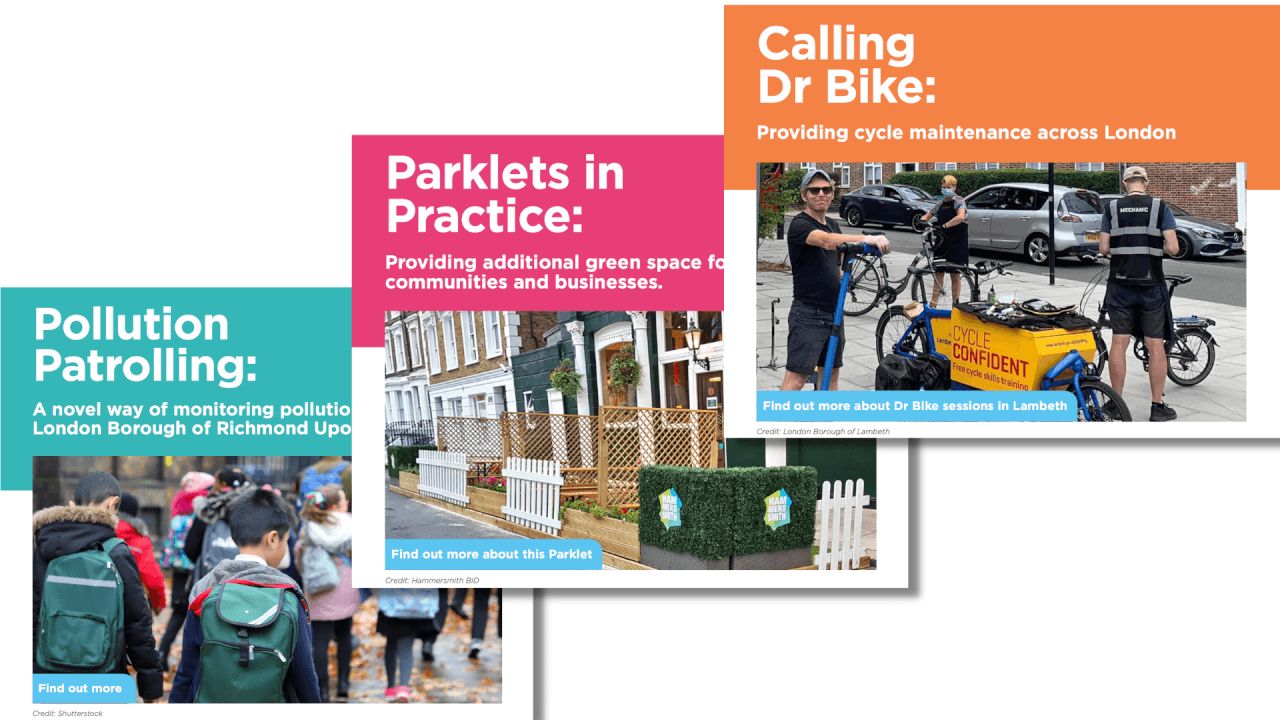 Healthy Streets Everyday update
27th July 2021 / Posted by Fiona Coull
It has been a busy month for the Healthy Streets Everyday (HSE) project at CRP, with the launch of 3 case studies and a mural competition for schools. The case studies have been showing some of the excellent work our partner boroughs have been doing using their Healthy Streets Everyday funding.
Our first case study looks at a brilliant new parklet on Overstone Road in Hammersmith BID, which HSE has helped to fund to provide outdoor seating and space for social distancing outside the Dartmouth Castle pub.
The second case study explores how the London Borough of Lambeth and the Royal Borough of Greenwich have been implementing Dr Bike sessions to support safe cycling and bike maintenance, with 58 sessions held in the boroughs.
Thirdly, the London Borough of Richmond has purchased 26 wearable air quality monitoring devices to help support evidence-based decision making and inform officers of the pollutant challenges in specific, local areas. You can read more here.
We have also recently launched a new competition for schools to participate in for Car Free Day 2021. Children at schools across partner boroughs in London can win a mural for their school by submitting a drawing on the theme of 'Creating Clean Air for our Future'. So get creative and get drawing! For more information, please see the HSE webpage, terms and conditions or contact CRP Project Manager Fiona Coull.