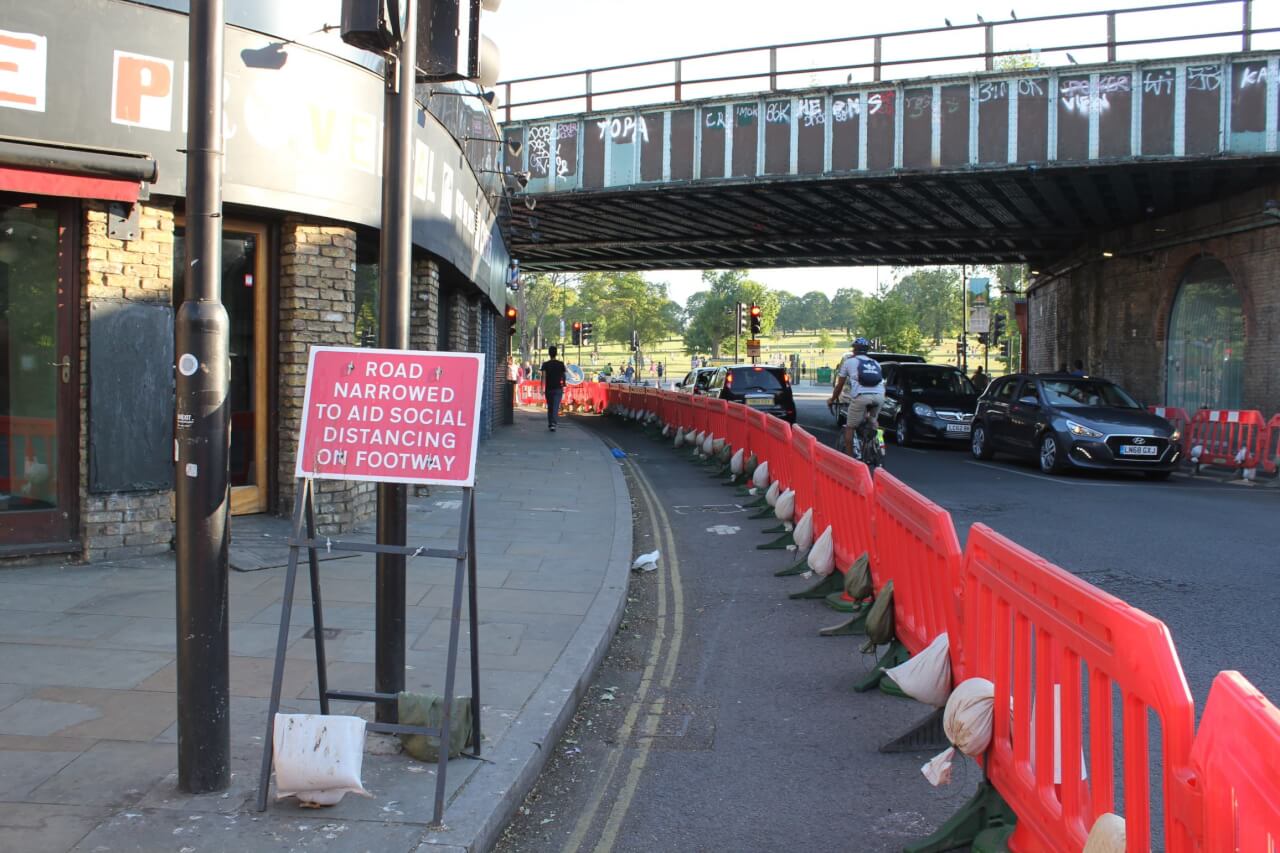 Healthy Streets Everyday Programme Update
16th June 2020 / Posted by Fiona Coull
CRP's Healthy Streets Everyday (HSE) project is rapidly and proactively helping the 17 Borough, landowner and BID partners to make lasting and transformative change to streets throughout London, in full alignment with TfL's Streetspace programme, and adding extra benefits to Londons' COVID-19 response.
As part of our Steering Group Meeting in May this year, we facilitated a round table discussion to share information and ideas on partner Streetspace plans. It was great to hear about the wide range of initiatives being carried out across London, with examples including road closures in Hackney, School Streets in Richmond Upon Thames and Pocket Parks in the Northbank BID.
As well as supplementing Streetspace initiatives, HSE is also focused on providing guidance and support to aid green recovery for both partners and the wider community. For example, the HSE School Streets Hotline provides partners with guidance and information on implementing School Streets, whilst CRP's LiveShares aim to educate both partners and the wider community on topics such as the benefits of active travel, London's active travel network, and enabling business recovery.
The first LiveShare event was a great success with the focus being placed on journey planning. The session discussed how to use tools such as CRP's Clean Air Route Finder, a journey planner that provides alternative walking or cycling routes to reduce exposure to air pollution for NO2, PM10 and PM2.5. HSE is fully committed to helping partners in light of COVID-19, taking this opportunity to create streets that are pleasant for all people, creating environments that can accommodate and encourage increases in sustainable and active travel and that are pleasant, safe places that all Londoners can enjoy.
For more information, please contact HSE Project Manager Fiona Coull.