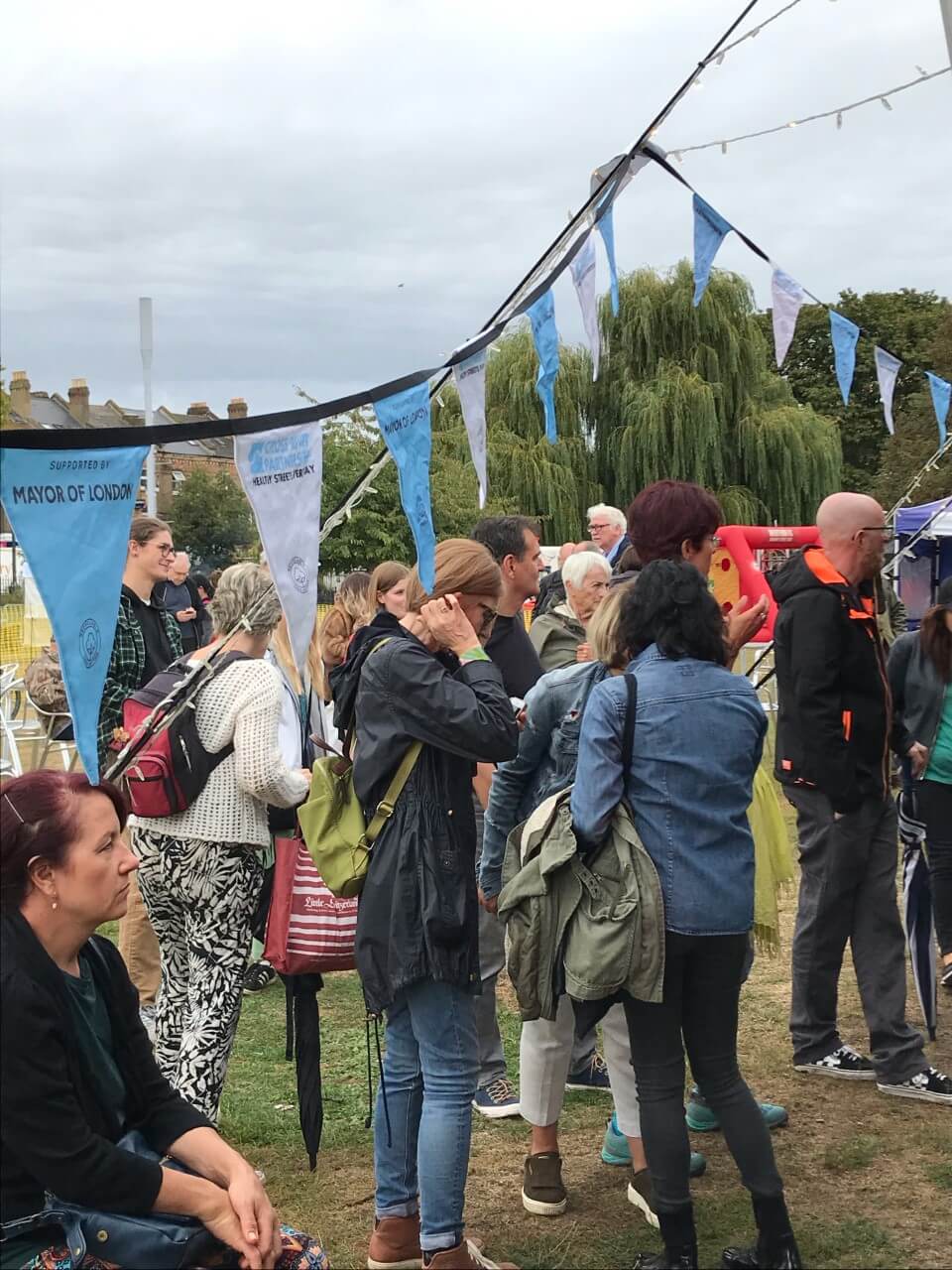 Healthy Streets Everyday partners celebrate London's biggest Car Free Day!
23rd September 2019 / Posted by CRP Team
London's biggest Car Free Day took place on Sunday 22nd September with Healthy Streets Everyday (HSE) partner boroughs hosting over 250 multiple Play Streets and events.
Streets were transformed for people allowing local communities to experience their neighbourhoods in new and exciting ways.  An elderly lady walking down Leeland Road in Ealing said, "This is brilliant for me, I don't have to rush, it's just lovely to have this."
Free from car traffic, children played freely and people strolled safely down their residential streets and town centres celebrating and sampling a wide range of activities.  From live music, theatre and art performances, to space hopper races, outdoor gym and yoga sessions, local people had an opportunity, perhaps for the first time, to reimagine their streets without cars.
As part of the day's events, HSE partners collected information which will inform future events. This data along with findings from an academic partner will inspire further air quality campaigns providing local communities with opportunities to come together and shape the Healthy Streets Everyday programme.  We invite you to create bigger and better healthier streets for everyone to enjoy!
For more information on HSE please visit – https://crossriverpartnership.org/projects/healthy-streets-everyday/ or contact CRP's Healthy Streets Everyday Project Manager Kiran Rao on kiranrao@crossriverpartnership.org