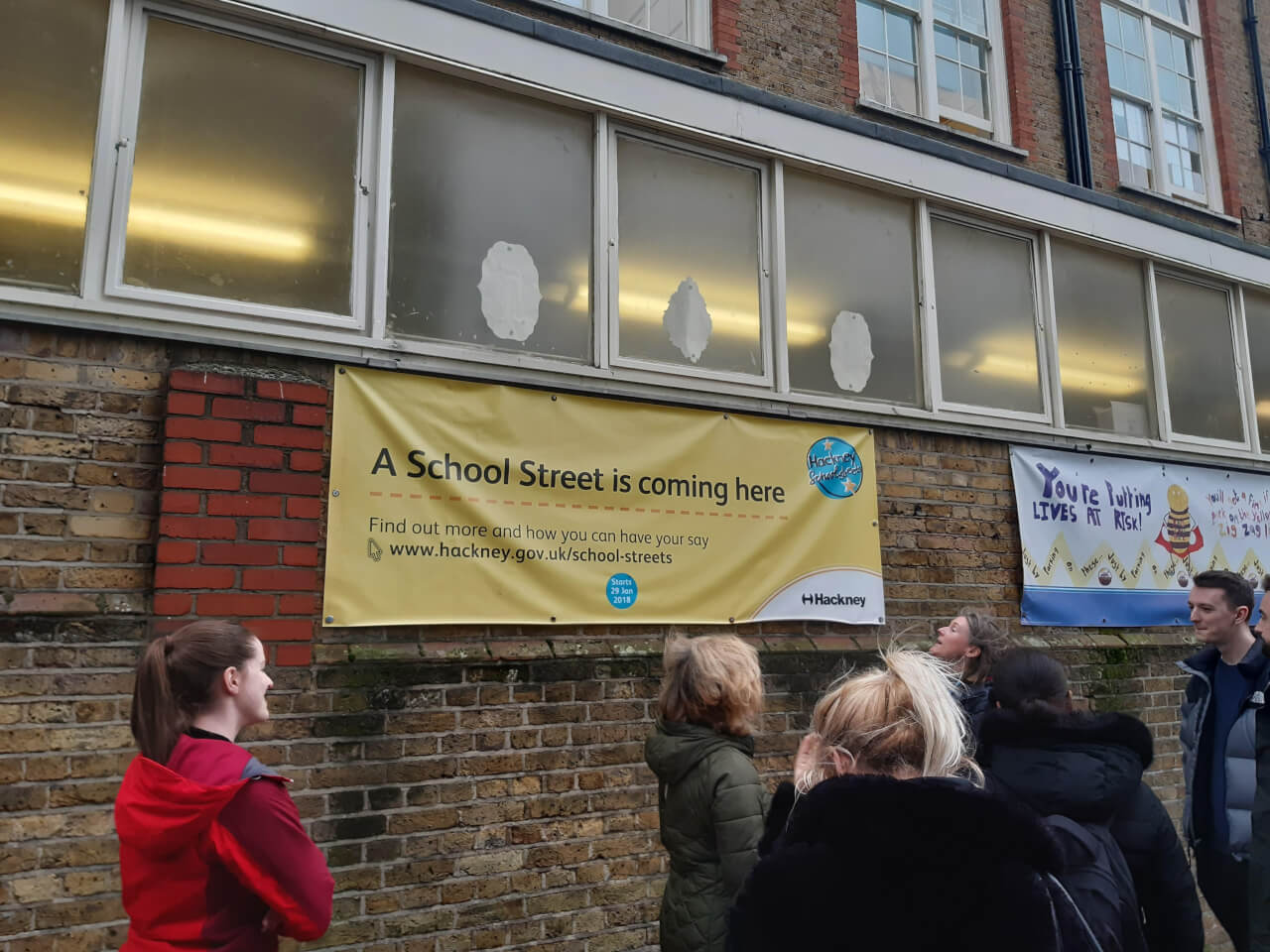 Hackney hosts School Streets workshop for HSE partners
25th February 2020 / Posted by CRP Team
The first workshop of the year for Healthy Streets Everyday (HSE) partners was the Hackney School Street Workshop on 31st January 2020. This workshop, funded by HSE, informed borough officers of the key components of implementing a School Street in their borough, from selecting suitable schools, discussing methods of school selection and the considerations that should be made when implementing such a scheme.
The workshop proved extremely successful and included key speakers from leading sustainable travel organisation, Modeshift. Activity sessions focused on methods to encourage School Street adoption into local communities whilst providing an outline of the evaluation criteria required to monitor School Streets and track their success. HSE partners were then taken on a study tour to witness School Streets in action.
The London Borough of Hackney will offer an additional telephone service to partners for 3 months, commissioned by the HSE programme. This service will begin towards the end of the quarter and will provide HSE partners with additional support to help make their School Streets as successful as possible.
For more information on Healthy Streets Everyday, please contact HSE Project Manager (Acting) Tomos Joyce.