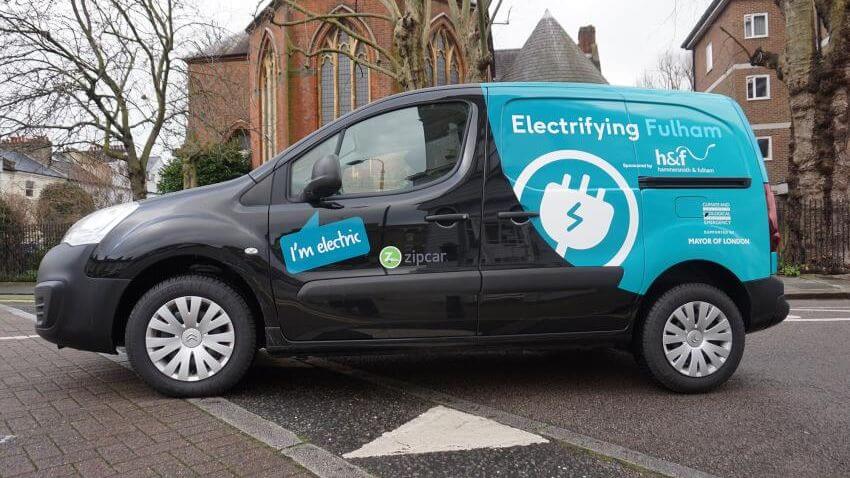 Fulham's Shared Electric Van for Businesses Launches
16th March 2021 / Posted by CRP Team
We are delighted to hear that another shared electric van for businesses has launched in London, this time in the London Borough of Hammersmith and Fulham (LBHF)! CRP managed the initial collaboration between Zipcar, LBHF and Fulham Broadway BID in 2019 as part of the Defra-funded Clean Air Villages 2
project.
The shared EV is FREE to use for qualifying businesses based in Fulham, including market traders on North End Road Market.
The Fulham EV joins the hugely successful Brixton shared EV for businesses which launched in December 2019. Since April 2020 the van has covered 6,670 miles, saving 2,398kg CO2, 5,712g NOx, and 301g PM10!
We have more exciting shared EV announcements just around the corner so be sure to follow CRP on Twitter and
LinkedIn to hear the latest.