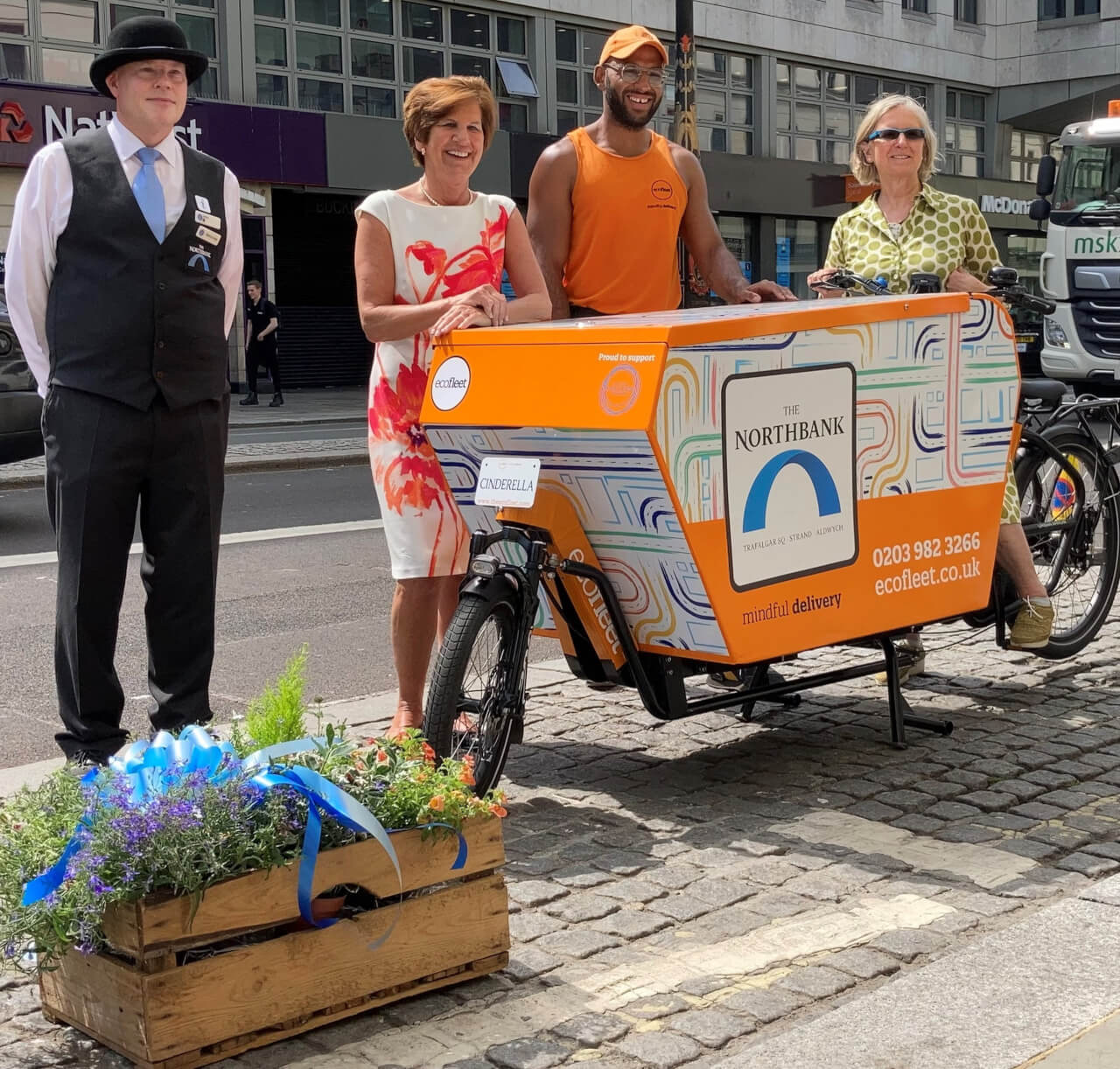 Free Deliveries in Northbank!
17th August 2021 / Posted by Fiona Coull
As part of CRP's Clean Air Village 3 and 4 Programmes, the Northbank BID is offering a FREE cargo bike courier service to enable businesses to carry out zero emission deliveries. Not only is this better for the environment, it also saves businesses time and money, improves customer satisfaction and takes vehicles off the road helping to reduce congestion.
Any business that delivers within 5 miles of the Northbank BID can sign up for the service, which is available Monday to Friday from 9am to 7pm and Saturday to Sunday from 9am to 5pm. Bookings need to be arranged 24 hours in advance and any goods being delivered need to be less than 120kg to fit into the cargo bike.
The cargo bike service, which is provided by ecofleet, was showcased as part of Westminster City Council's Clean Air Day activities in June. Councillor Heather Acton (pictured with the cargo-bike) said "We are making it easier for residents and visitors to choose sustainable transport options, taking action to improve the air that we all breathe, and working together to achieve our carbon neutral ambitions."
If you're interested in learning more or would like to use the free cargo bike delivery service, sign up here.
For more information, please contact CRP Project Manager Fiona Coull.