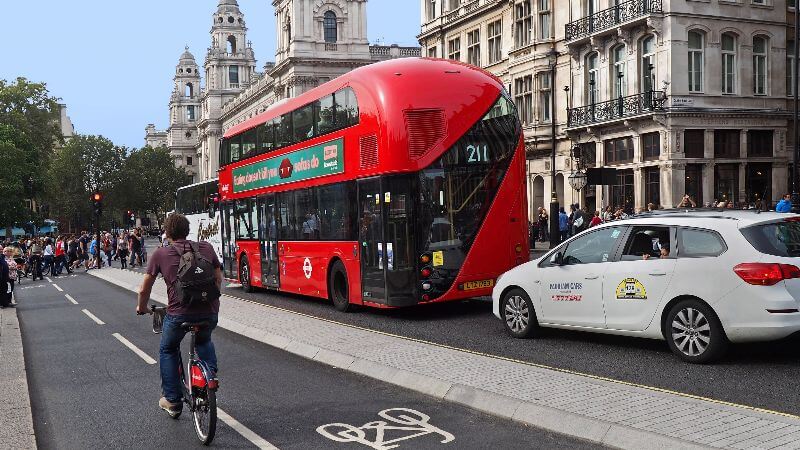 Exploring Solutions for Transport Challenges across Central London
27th April 2021 / Posted by CRP Team
Transport in a capital city is integral to a healthy economy and environment for us all to thrive. As transport continuously evolves, new challenges are highlighted through collaborative working with stakeholders and discussed in the Central London Sub Regional Transport Partnership (CLSRTP).
CLSRTP is a collaborative group of 10 borough transport representatives from City of London Corporation, London Borough of Camden, London Borough of Hackney, London Borough of Islington, Kensington and Chelsea Council, London Borough of Lambeth,
London Borough of Lewisham, London Borough of Southwark, London Borough of Wandsworth, Westminster City Council,  and Transport for London. All partners have a common aim to reduce congestion and plan for future challenges of an interconnected transport area.
Over the past year, CRP have been busy working on delivering CLSRTP commissioned projects to address current and future challenges. Studies have ranged from challenges of logistics space, to the benefits of Low Traffic Neighbourhood schemes, the effect of noise from deliveries and Town Centre Futures post-pandemic. All the studies have shown the impact a pandemic can have on the transport system. These studies will help to guide new solutions to common challenges for a green recovery.
CRP have created a consolidated document showcasing the main aims and findings for each study here. Throughout 2020/2021, six studies have been completed, as well as an online resource campaign and an interactive tool.
CRP would like to thank Transport for London for the continued funding for the start of 2021/2022. We look forward to advancing previous projects and highlighting new challenges & solutions!
For more information, please contact CRP Senior Project Officer Laura Jacklin.