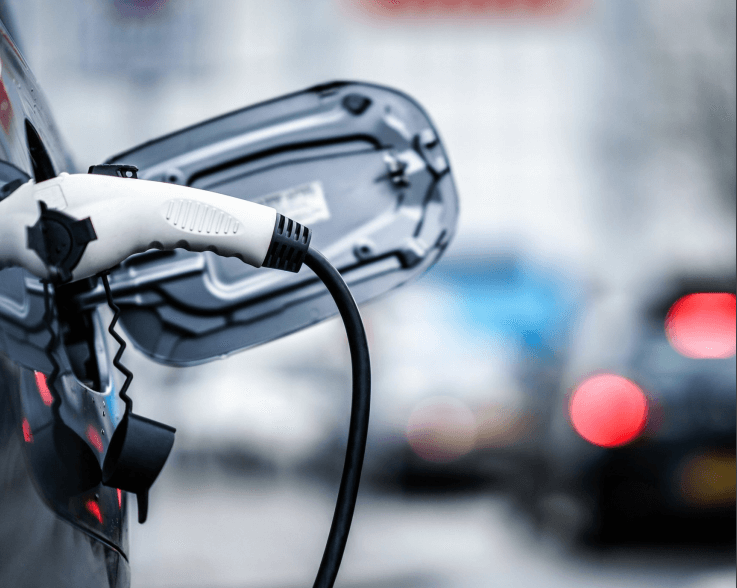 Electric Vehicle Rapid Charging Hubs Guidance Report
18th November 2021 / Posted by CRP Team
Why are rapid charging hubs needed? Electric vehicles are increasing in popularity with 1 in 10 new cars bought in 2020 an EV, up from 1 in 30 the year prior. These statistics go hand in hand with the requirement for new charging infrastructure. Rapid charging hubs, which can provide a full charge in 30 minutes or less, are increasingly required in central London to meet charging demand. To aid this process, Cross River Partnership has published a new report: 'Electric Vehicle Rapid Charging Hubs Guidance'. The short and succinct report details advice and guidance around the implementation of rapid charging hubs. It also looks at the potential challenges faced during the construction and planning stages, emphasising the need for embedded knowledge to be shared.
The report covers both practical and legislative measures to implementation. The policy and planning landscape examines the current situation in a global, UK and London context. On ground elements such as case studies, technical specifications, usage data and design considerations provide recommendations for the implementation of rapid charging hubs. This report brings together expert advice for landowners, local authorities and the general public.
The report was created by CRP on behalf of the Central London Sub-Regional Transport Partnership, a collective of senior transport officers and directors from ten London boroughs who provide strategic advice for, and on behalf of TfL. It was featured by Citti Magazine and published alongside CRP's October Lunchtime Launch 'The Challenges and Opportunities of Fleet Electrification'.
For more information, please contact CRP Project Officer Eleanor Marshall.