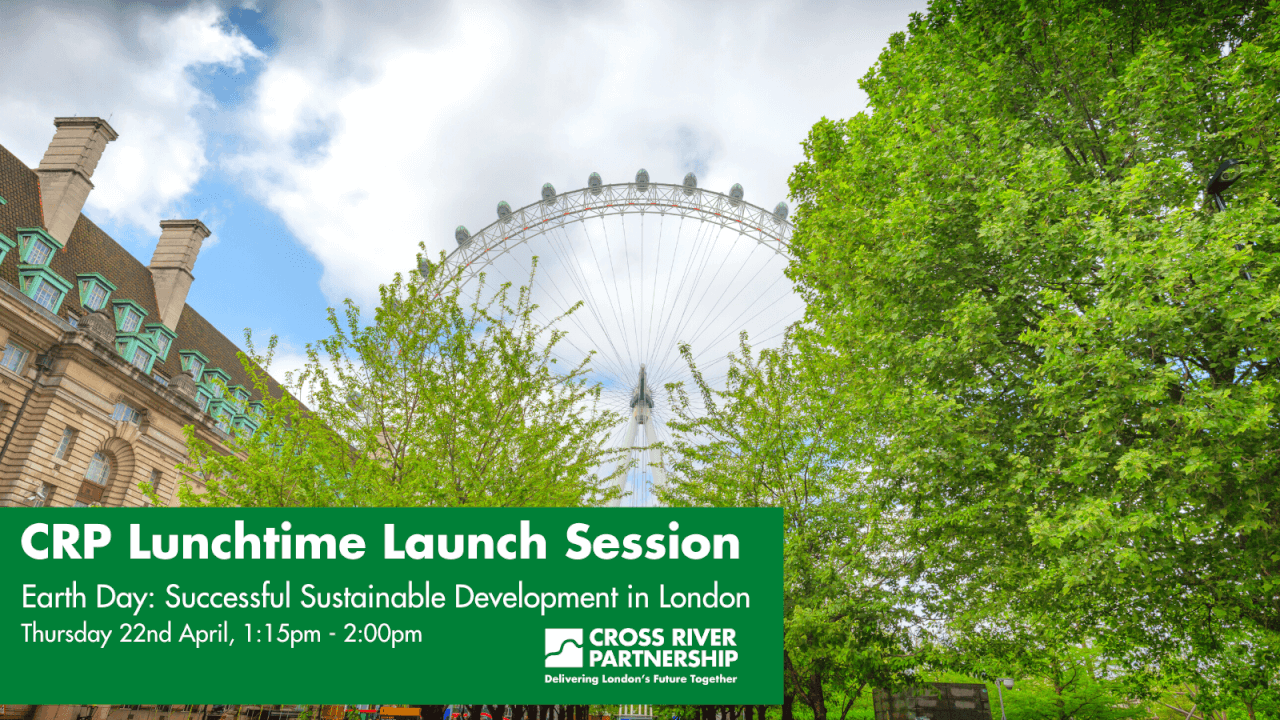 Earth Day: Successful Sustainable Development in London
13th April 2021 / Posted by CRP Team
Next week's Lunchtime Launch session, Earth Day: Successful Sustainable Development, will be held on Thursday 22nd April 2021, 1:15pm – 2:00pm.
To mark Earth Day 2021, we are excited to be joined by Debbie Akehurst, Midtown BID, and Katherine Fleming, The Northbank BID, two of CRP's neighbouring Business Improvement District partners who will be showcasing their sustainability aims and innovative projects to support businesses in building back greener and cleaner post-Covid. We will also be joined by CRP's Fiona Coull for an interactive learning session on sustainability and business, with information on CRP's current and new resources due to be launched in the coming weeks.
Fiona Coull will be specifically touching on CRP's Greening programme, which brought together Business Improvement Districts to deliver 19 Green Infrastructure Audits and 16 installations, including rain gardens, green walls and green roofs, across central London. Additionally, we will be speaking about parklets and their importance for outdoor trading and business in times of government restrictions on retail and hospitality.
The main learning points for this session include:
How London's Business Improvement Districts can make a transformative impact through sustainability-based goals
How sustainable place making is also good for business
How all Londoners can play their part through everyday actions this Earth Day
For further information about CRP's ongoing Lunchtime Launch programme please contact CRP Project Officer Rachael Aldridge.