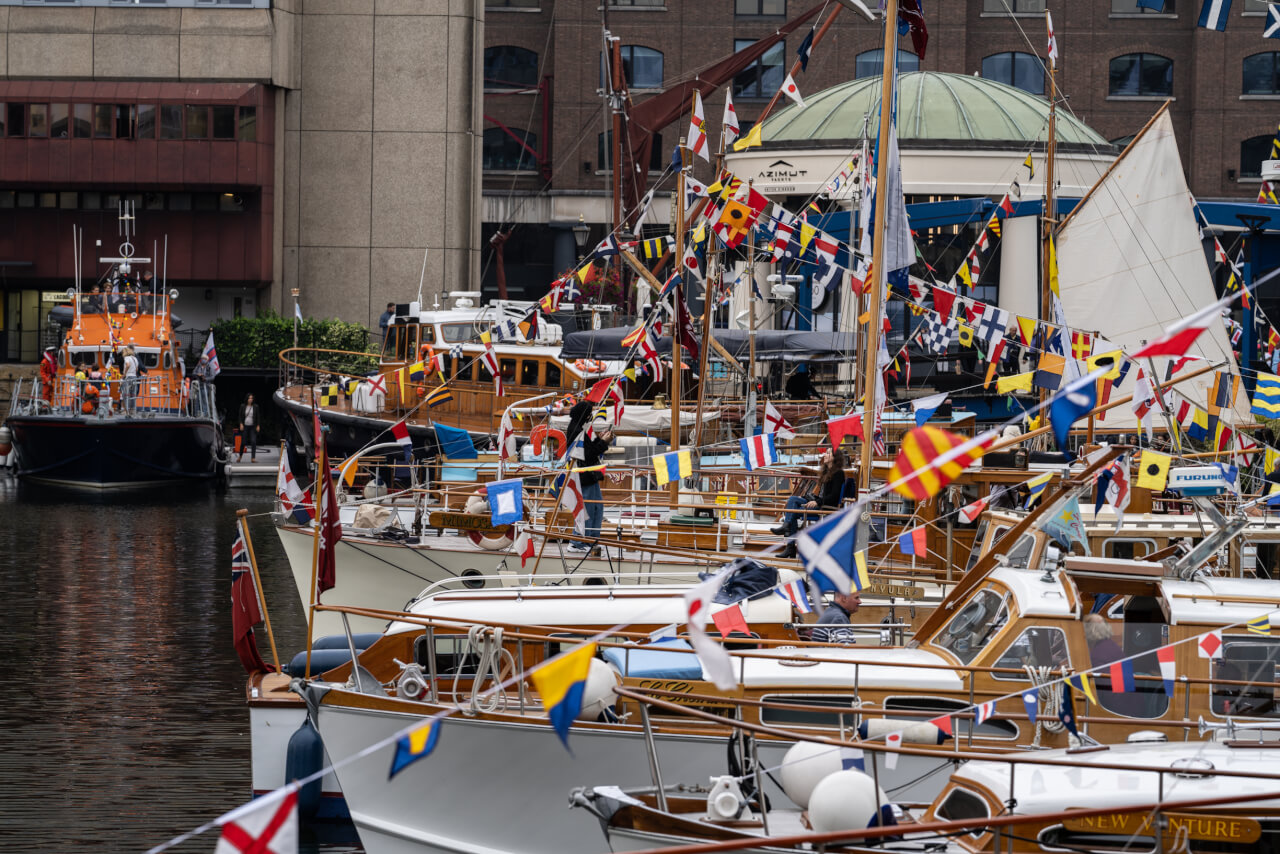 Dock Life renewed – How London's Docks are thriving again
15th August 2022 / Posted by CRP Team
Niki Gorick's latest book and exhibition project is photographing life on the waters of London's famous old Docks.  
Forty years ago, London's Docklands had become 6,000 acres of forgotten wasteland after over a century as the busiest port in the world. Now these once-derelict docks are again filled with boats of all shapes and sizes, forming homes and businesses for an extraordinary range of people. From millionaires visiting on their super-yachts, country-house executives needing a London base and fit pensioners looking for adventure, through to young tech workers wanting a cheaper place to live, jobbing craftsmen keeping ancient marine trades alive and homeless people finding refuge, these are varied and dynamic communities.    
Focusing on St. Katharine Docks, the Surrey Docks and the Isle of Dogs, the photographs illustrate the rich mix of personalities and activities in these converted commercial docks. Lying either side of the Thames between the City and Greenwich, they enjoy central London locations but as floating communities with their own nautical customs and rules, they are a world apart from their land-based neighbours.  
For more information, please get in touch with Niki Gorick
(photos@nikigorick.com). 
To take a look at CRP's work along the river, please see the Clean Air Logistics for London project page or contact CRP Programme Manager Fiona Coull (fionacoull@crossriverpartnership.org).