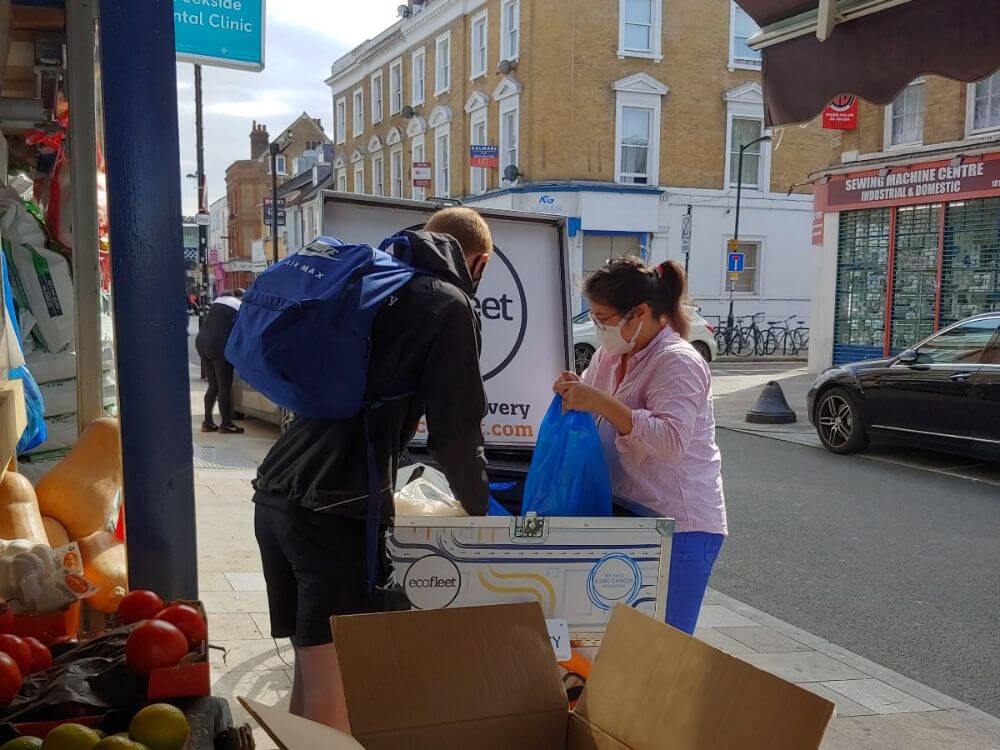 Deptford's Clean Air Villages cargo bike trial
27th October 2020 / Posted by Ross Phillips
It has now been 8 weeks since the resumption of CRP's cargo bike trial in Deptford, one of the many solutions implemented as part of CRP's Clean Air Villages project. The partnership in Deptford with London Borough of Lewisham, and cargo bike couriers ecofleet, has enabled two brilliant businesses to regular use the cargo bike to deliver to customers and businesses in South London, as well as collect stock.
The cargo bike trial is continuing in Deptford and CRP are still keen for businesses to have a go at making their deliveries and collections in the local area. Lai Loi and Lomond Coffee are currently using the cargo bike service! If you would like to know more or take part in the trial, please email CRP Project Officer Ross Phillips.
Lai Loi, an Asian supermarket on Deptford High Street, has used the cargo bike to deliver to customers locally to accompany a new local and social media approach to their business. Recipes were posted on social media channels to their audiences and delivered to local customers on the cargo bike.  
Lomond Coffee, a coffee shop and roastery in Deptford Market Yard, have found they have saved significant time from utilising the cargo bike. COVID-19 shifted the shop towards delivering more to customers and some coffee shops, and they can deliver across South London with the cargo bike. This has also freed up the business owners time to focus on running the business, instead of being stuck in traffic.