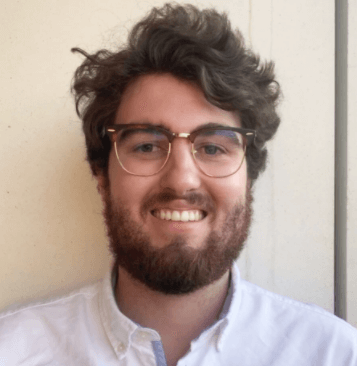 CRP's Staff Spotlight On: Ross Phillips
27th April 2021 / Posted by Ross Phillips
This week we are featuring CRP Project Officer Ross Phillips.
I work across the Clean Air Villages 4 and Healthy Streets Everyday programmes, so my role is extremely varied. I have worked on a delivery and service audit with museums, implemented a cargo bike scheme in Deptford, but also helped to produce guidance documents on parklets for business and community resilience, and analysed (a lot) of data for our Vivacity monitoring programme.
It's great to have a lot of variety in my role that touches on so many facets of air quality, sustainable freight and active travel, and seeing some of our work come to life, such as the cargo bike support of food banks and pharmacies in Deptford. I am excited to continue this into our future projects and continue supporting our partners with interventions to make London cleaner, greener and safer.