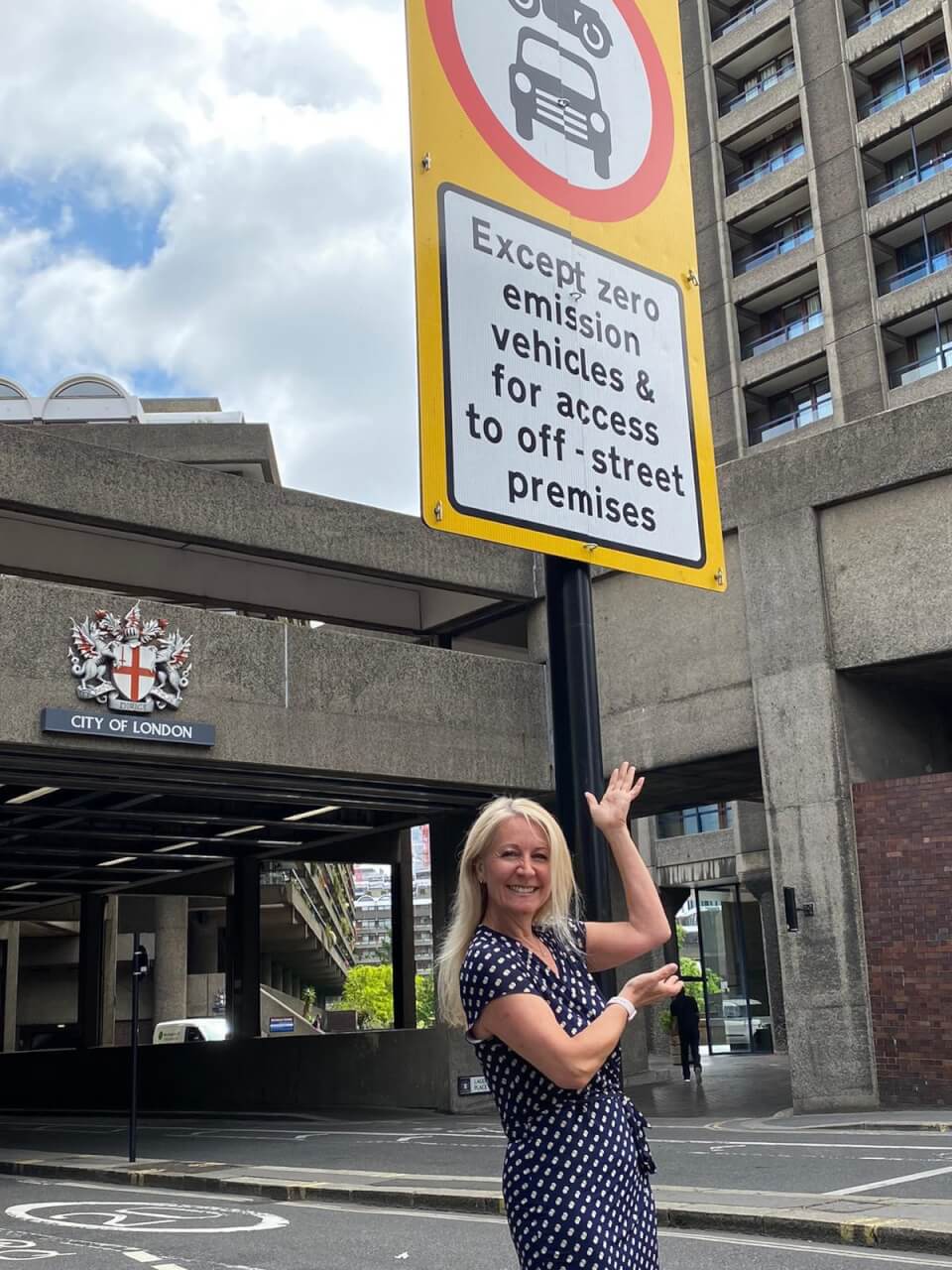 CRP's Spotlight On: Julie Tucker, CRP Air Quality Ambassador
15th June 2021 / Posted by Rachael Aldridge
Last year CRP launched an Air Quality Ambassador programme as part of Clean Air Villages 3 with City of London Corporation. We were excited to onboard and train our fantastic Air Quality Ambassador, Julie Tucker, PR & Corporate Social Responsibility Manager, Be Offices. We asked Julie about her role as an Air Quality Ambassador.
"It is serendipitous and entirely appropriate that as the City of London's volunteer air quality ambassador, I work in the only office located on the UK's first zero emissions street. With the full support of my employer, BE Offices, it is my honour to play a small part in promoting and supporting the excellent work of the Cross River Partnership in their quest for cleaner air for the City's residents, workers and visitors."
As well as engaging with her community and business colleagues on issues relating to air quality, Julie has been instrumental in the launching of CRP's London Clean Air Community group on LinkedIn. Thank you Julie!