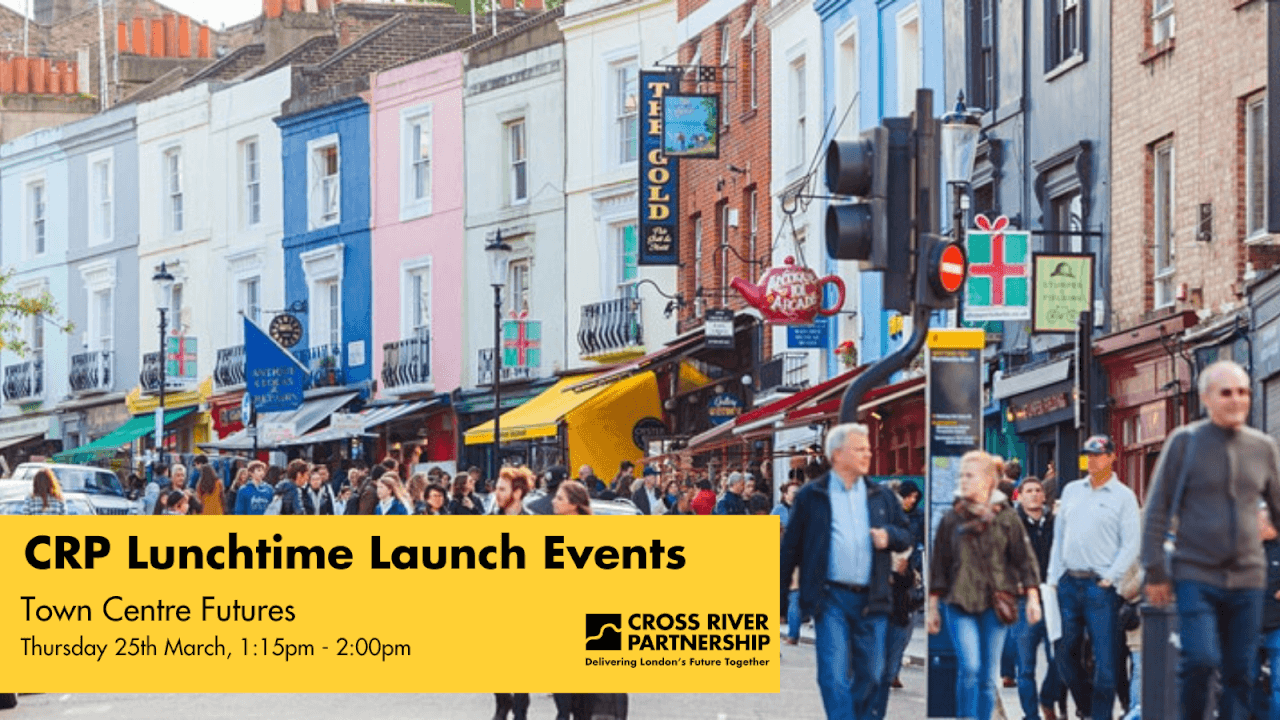 CRP's Lunchtime Launches: Town Centre Futures
2nd March 2021 / Posted by CRP Team
CRP's third Lunchtime Launch of the series will take place on Thursday 25th March 2021, 1:15pm – 2:00pm. We will be joined by Westminster City Council's Debbie Jackson and Centre for London's Richard Brown to launch CRP's latest commissioned report into Town Centre Futures. Detailed insights will be added by CRP's Project Officer Rachael Aldridge.
Please sign up for free here.  
Town Centre Futures will showcase 10 different typologies of London Town Centres, in order to demonstrate practical recommendations for creating successful, complementary futures as we emerge from COVID-19. Transport, environment, economic and health factors will all be tackled together.
If you missed CRP's most recent Lunchtime Launch on Making Monitoring Meaningful: Planning Transport in the Covid Era, you can view the full recording here and see all associated materials here. We were very pleased to be joined by 98 audience members from across the Local Authority, Business Improvement District, Government Agency, Consultancy, Think Tank spectrum.
For more information, please contact CRP's Director Susannah Wilks.