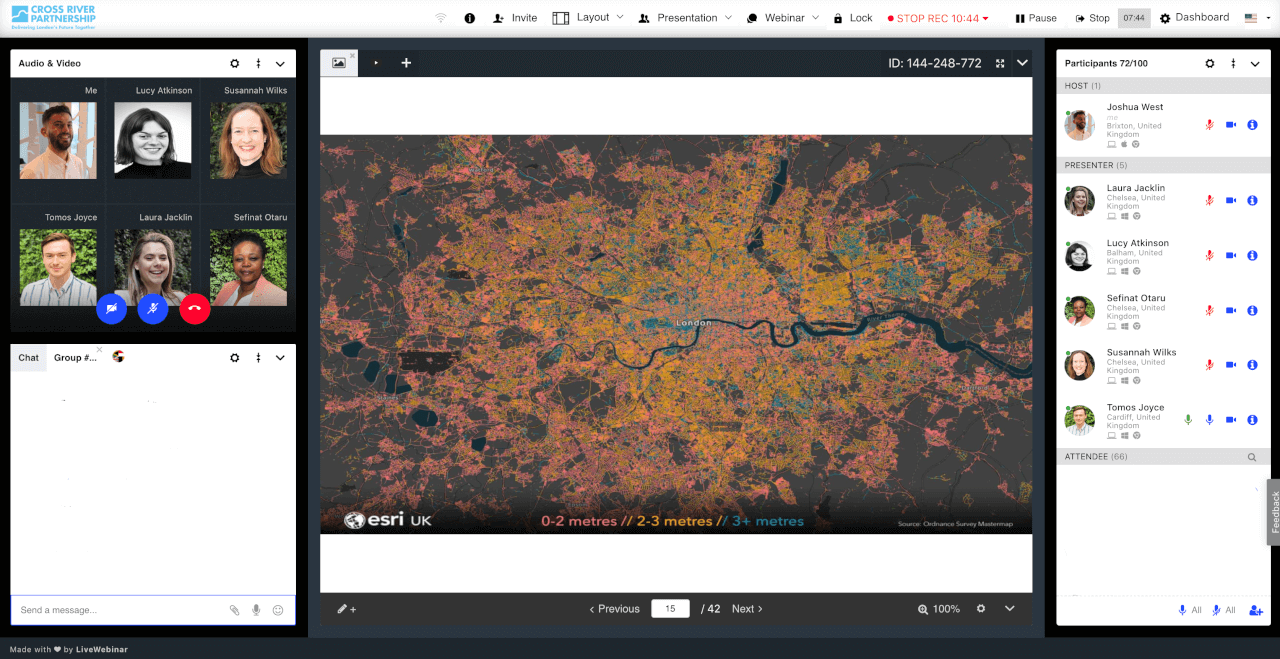 CRP's LiveShares
16th June 2020 / Posted by CRP Team
Change is in the air and Cross River Partnership is helping to keep you informed. Our LiveShare sessions bring together industry experts to present, explain and discuss the many changes that are currently underway in London, whilst allowing you to have your say through our interactive platform.
The first LiveShare of the series went live on Wednesday 10th June, made possible by support from Defra and the Mayor of London, informing the 66 viewers of the new active travel opportunities that have arisen in London due to COVID-19. During the session we were joined by active travel and sustainability specialists from Transport for London and Sustrans who provided their expertise on the current changes to the active travel network. Click here to view the full LiveShare session!
TfL provided an update on their London Streetspace Programme, outlining some of the immediate modifications that are currently underway to London's walking and cycling network. Sustrans highlighted the array of tools and resources that are available to make cycling and walking easier in the capital. CRP also informed viewers of the Clean Air Walking Routes tool, providing an insight to new routes for walking and cycling around London.
Our next LiveShare session, 'High Streets Emerging from Lockdown', will be held on Thursday 2nd July, 2-3 pm. This session will focus on sharing best practice from the lessons learnt around re-opening business on the high street post lockdown. A link to sign up will be posted shortly!
For more information, please contact CRP Project Manager Tomos Joyce.