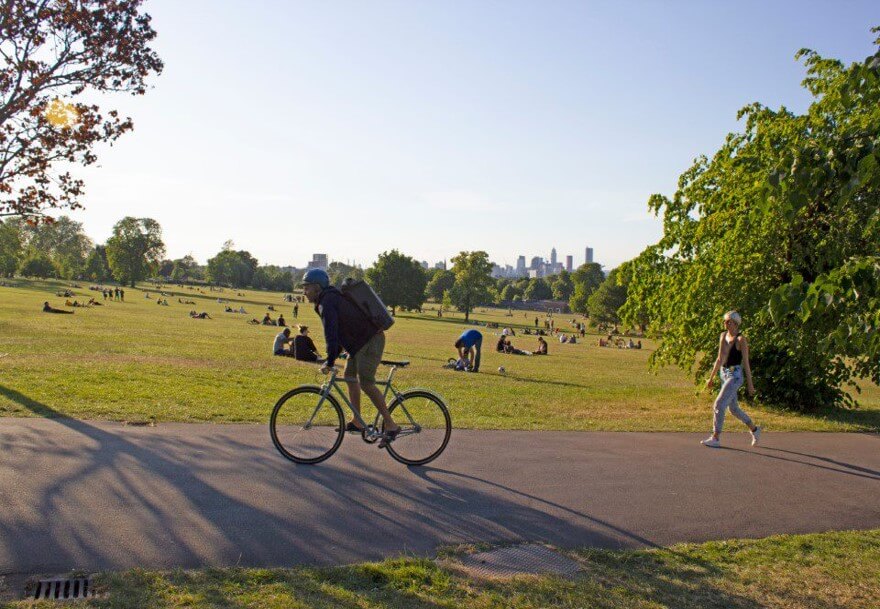 CRP's LiveShare sessions: What's next?
14th July 2020 / Posted by CRP Team
CRP has broken into the world of webinars by creating a series of informative, interactive and innovative LiveShare sessions, bringing together industry experts in the world of sustainable travel, business and air quality aimed to help answer your questions as we emerge into a post-Covid world. These sessions will be held every other Thursday at 2pm.
CRP's next LiveShare Session, Parks and Open Spaces: Keeping Our Air Clean in a Post-Covid Era, will be held on Thursday 16th July at 2pm. Sign up here! We will be joined by Parks for London and Global Urban Design to discuss the increasingly important role that parks and open green spaces play in keeping our air clean – outlining the range of benefits they have on our physical and mental health, how they have served our communities during lockdown, and how their continued positive use will evolve as we emerge into a post Covid-era. We will also be launching CRP's new Healthy Streets Everyday Parklets Guidance and Tool Kit, showcasing how parklets have the potential to re-shape London's streets post-Covid to benefit businesses, residents, and visitors.
Our LiveShare on 2nd July provided insight into some of the key challenges businesses have had to overcome in order to become Covid-compliant. We were joined by Camden Town Unlimited and London & Partners who provided viewers with inspiration in terms of working together to create High Streets as Havens, as part of an overall green recovery. Viewers were informed of London & Partners' #BecauseImALondoner campaign helping bring business back to the High Streets.
If you are not able to make a session, don't worry! All of our LiveShares are posted on our YouTube channel for you to view and share whenever you like. Remember to follow us on Twitter and LinkedIn to receive all our LiveShare updates.
We look forward to seeing you there!