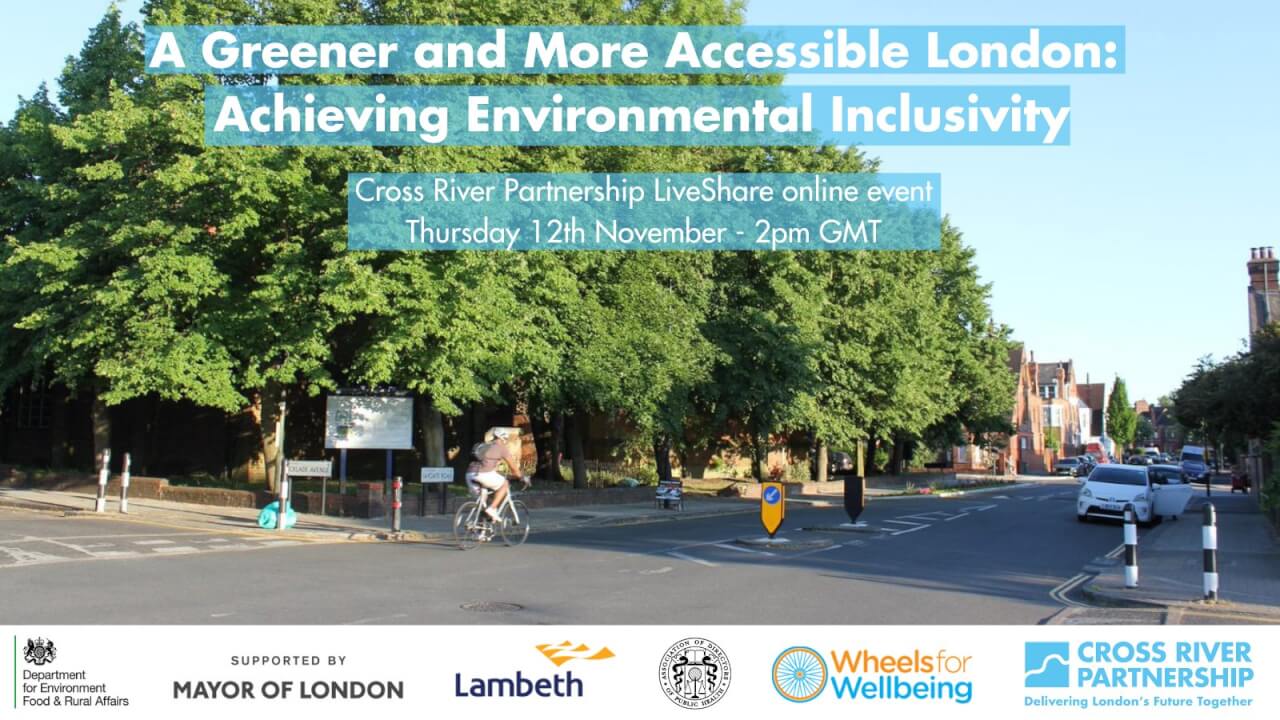 CRP's LiveShare Sessions: Keep Informed
10th November 2020 / Posted by CRP Team
We are now over three quarters of the way through our programme of 16 LiveShares, and we would like to thank all of those who have attended, contributed and presented so far! We have been joined by experts from across the industries of transport, business and environment, discussing a range of topics to help facilitate knowledge sharing and lessons of best practice.
We are continuing to bring industry experts together and CRP's next LiveShare will be no exception. Make sure you tune in on Thursday 12th November, 2pm. This session will look at how London has changed since the pandemic, assessing the contribution of its green and accessible spaces. We will be joined by the London Borough of Lambeth, The Association of Directors of Public Health (UK), Wheels for Wellbeing and our very own Healthy Streets Everyday programme.
During the session, CRP will launch its Mobility Guidance Document, helping London work towards becoming an accessible city for all.
Sign up here to reserve a space!
If you are not able to make a session, don't worry! All of our LiveShares are posted on our YouTube channel for you to view and share whenever you like. Remember to follow us on Twitter and LinkedIn to receive all our LiveShare updates and upcoming sessions. We hope to see you very soon!
For more information, please contact CRP Guidance Manager Tomos Joyce.