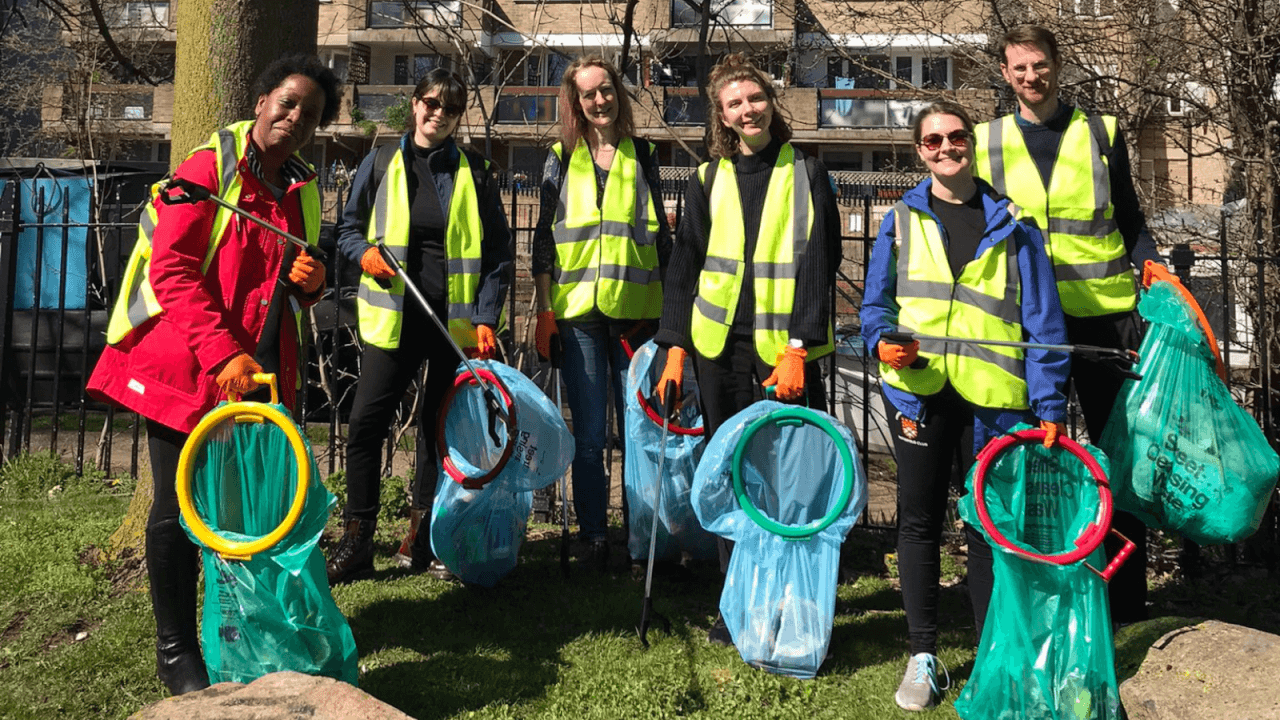 CRP Team Goes Litter Picking
24th April 2023 / Posted by CRP Team
As the saying goes 'Better late than never'!  As part of their contribution to the Great British Spring Clean, on Tuesday 4th April, the CRP team donned waterproof coats, suitable walking shoes and enthusiasm and spent the afternoon litter picking along the towpath of the Regent's Canal .  
 At one stage the activity became quite competitive as to who could find the biggest piece of rubbish, which ended up being a damaged traffic cone fished out of the canal edge.  It also provided an excellent opportunity for the team to get fresh air whilst improving their step count for the day as well as talking to local residents who took an interest in what we were doing. 
 A special thank you to the Westminster City Council's Waste Team and Veolia Westminster Team for their help in arranging the activity and providing equipment.