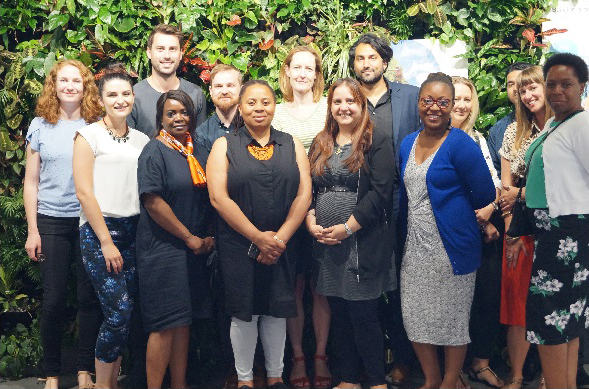 CRP Summer Away Day
20th August 2018 / Posted by CRP Team
CRP had a team away day in July; commencing with lunch at Busaba and followed by an afternoon at New London Architecture in Fitzrovia (the location of the – now complete – CRP Clean Air Together exhibition).
The team worked together to brainstorm ideas for the Deliver London team.  They then grouped up to discuss innovative ideas for new avenues for the Recruit London team to access jobseekers.
The team were given a tour of the Clean Air Together exhibition and those that had not done so already, were able to make their own clean air pledges.
An interactive photography training session then took place, led by CJ (an ex-CRP employee), where the team learned how to take better photos showcasing CRP projects using their smart phones.  This session proved very popular.  The team scattered out onto the street, experimenting with camera phone settings and had great fun using a reflector.
The day finished up in a local pub and, of course, the team walked there along a Clean Air Walking Route.
For further information, please contact CRP's Business Engagement Officer, Kate Fenton.