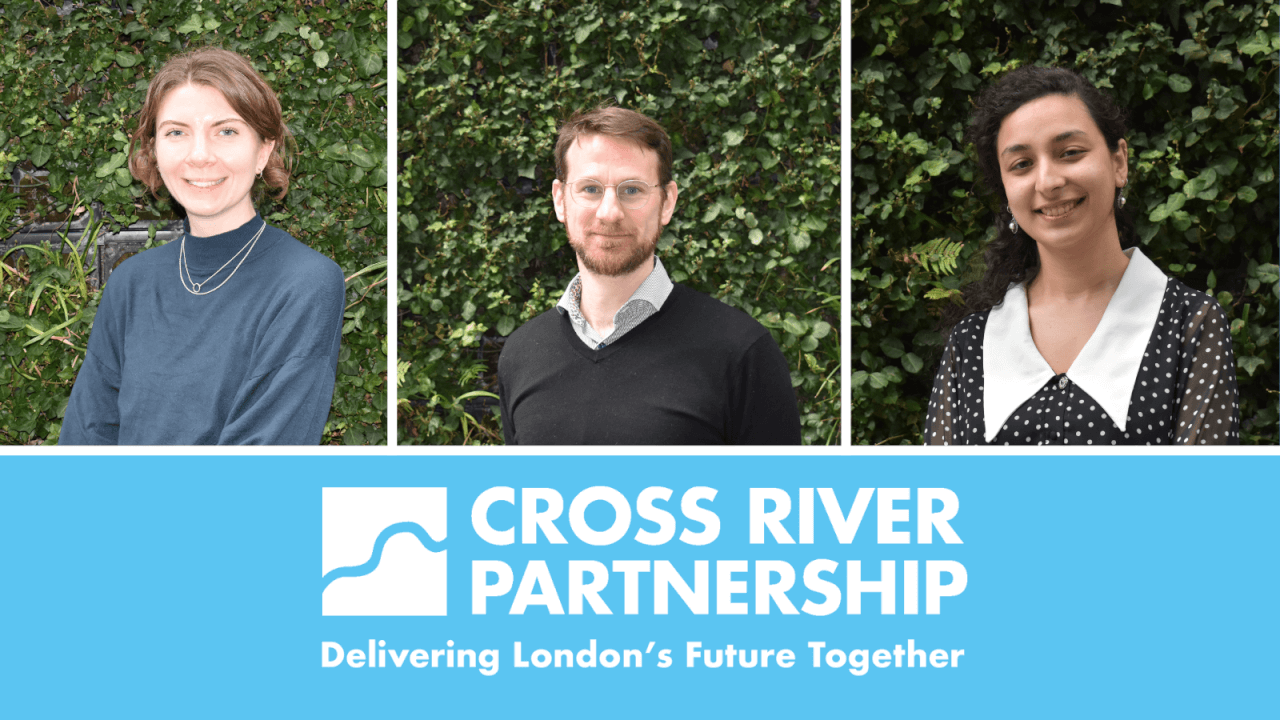 CRP New Starters
24th January 2023 / Posted by Katherine Fairfax
We would like to welcome three new starters to the Cross River Partnership team!
Katherine Fairfax joins us as Project Officer and will be supporting the DEFRA-funded Clean Air Logistics for London (CALL) and promoting the work of CRP across our communications channels and external events. Katherine was previously working for Cycling UK and has recently completed her MA in Urban and Regional Planning at the University of Westminster, with a focus on the role of street design for creating healthy and liveable cities.
We would also like to welcome Aiman Hasan Khan (MSc. in Environment, Politics, and Development) and Ben Wall (MSc. in Sustainable Cities) who join us from King's College London on a project-based internship to support the delivery of CALL.
On working for CRP, Aiman said: "What has been particularly attractive about CRP is that it's a small organisation delivering big change! It is amazing to witness how CRP has been championing cross-sectoral collaborations, designing innovative new solutions and implementing the same. At a time when climate action is becoming ever so important, CRP is one of the few organisations that deliver on their promise of ensuring a cleaner and greener London."
On working for CRP, Ben said: "I'm very excited to be joining the team and learning about all the important work going on. I'm joining on an internship as part of my master's degree in Sustainable Cities at King's College. It will be fascinating to see how some of the ideas I'm learning about are translated into real world projects across London. I look forward to getting involved!"