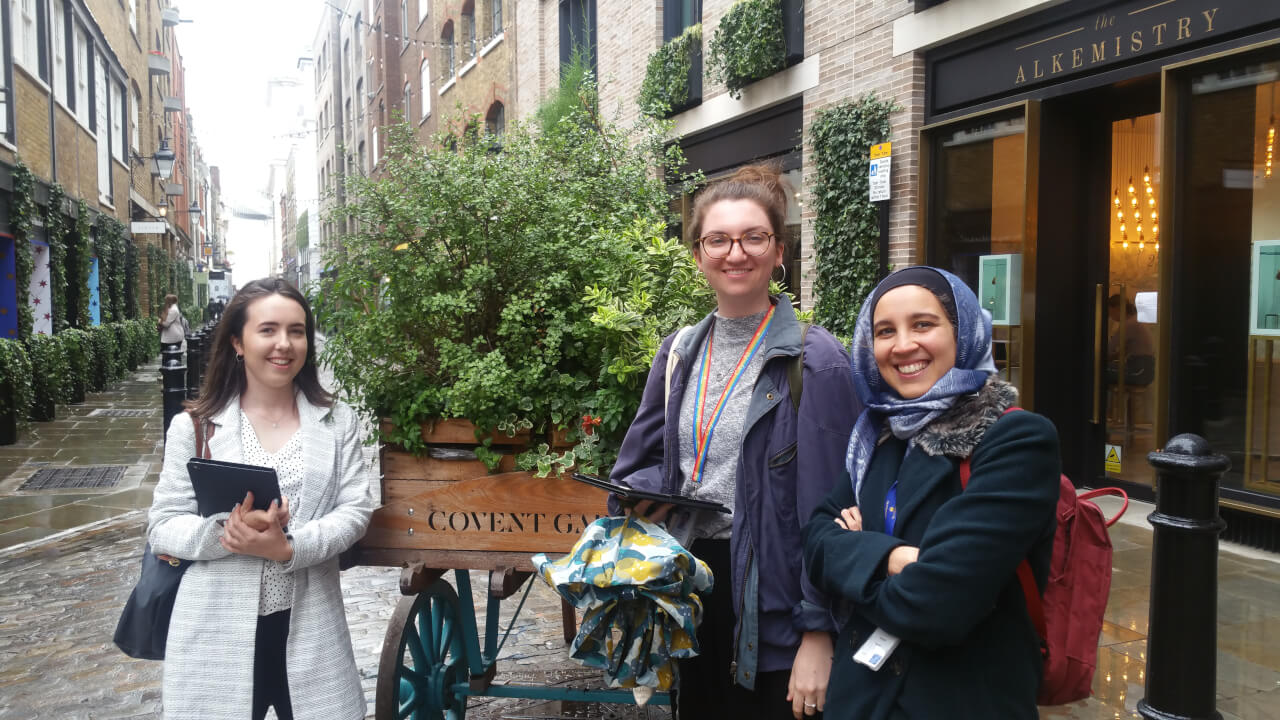 Coming back to CRP!
23rd September 2019 / Posted by CRP Team
I am very happy to be joining the team again this month, this time returning full-time as a Support Officer. My work experience took place over a week in August, where I had an interesting and busy introduction to life at CRP. I will be spending three days a week time on the Clean Air Villages 2 project, and the rest of my time on other exciting projects at CRP, including the Clean Air Thames project. 
In terms of business engagement, this week we have been working in Covent Garden with CAV, investigating the food and beverage industry there.
I've also been enjoying getting to know the Clean Air Thames project, as well as being introduced to the Cadogan Estate Sustainability Strategy. This has included a meeting with Tideway, learning more about their business by discussing their retrofit solutions and how they are reconnecting London with the Thames.
I am looking forward to seeing what the upcoming weeks hold, and I am very excited to be back at CRP!