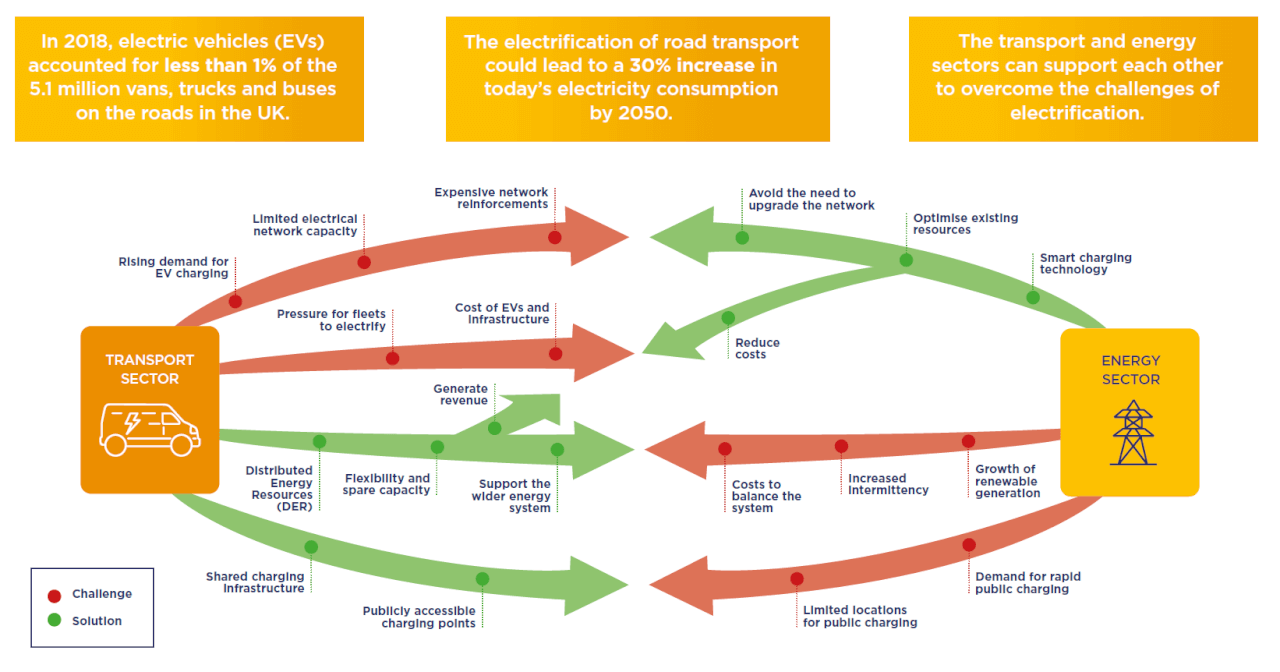 Co-ordinating solutions between the Energy and Transport sectors
28th July 2020 / Posted by CRP Team
Road transport accounts for over 20% of the UK's total energy consumption [1] and 25% of the total greenhouse gas emissions [2].
In July 2018, the Government set out its long-term strategy to deliver zero emissions from road transport in The Road to Zero. This includes an ambition that all new cars and vans would be effectively zero emission by 2040.
The electrification of road transport will have significant impacts on the energy system, potentially increasing today's electricity consumption by about 30% by 2050* [3].
Read here to find out how the EV Fleet-centred Local Energy System (EFLES) project, funded by Innovate UK, aims to reduce the costs of fleet electrification and support the wider to transition to electric vehicles. Project partners for EFLES are UK Power Networks Services, UPS and Moixa.
When considered together, the energy and transport sectors can support each other to overcome the challenges of electrification:
While network reinforcements are often expensive, smart charging can be implemented to optimise on-site resources, helping to avoid the need to upgrade the network.
While vital in decarbonising the UK's energy mix, renewable sources are often intermittent and can generate costs to balance the energy system. By integrating Distributed Energy Resources (such as solar photovoltaic panels or battery storage) within local energy systems, fleet operators can generate flexibility and spare capacity to support the wider network.
Flexibility allows fleet operators to provide services to the grid, helping to generate revenue and reduce the overall costs of electrifying a fleet.
Fleet operators can also offer shared charging to increase public access to rapid charge points.
*Figures based on 2018 electricity consumption of 300TWh and projected 2050 road transport demand of 96TWh.