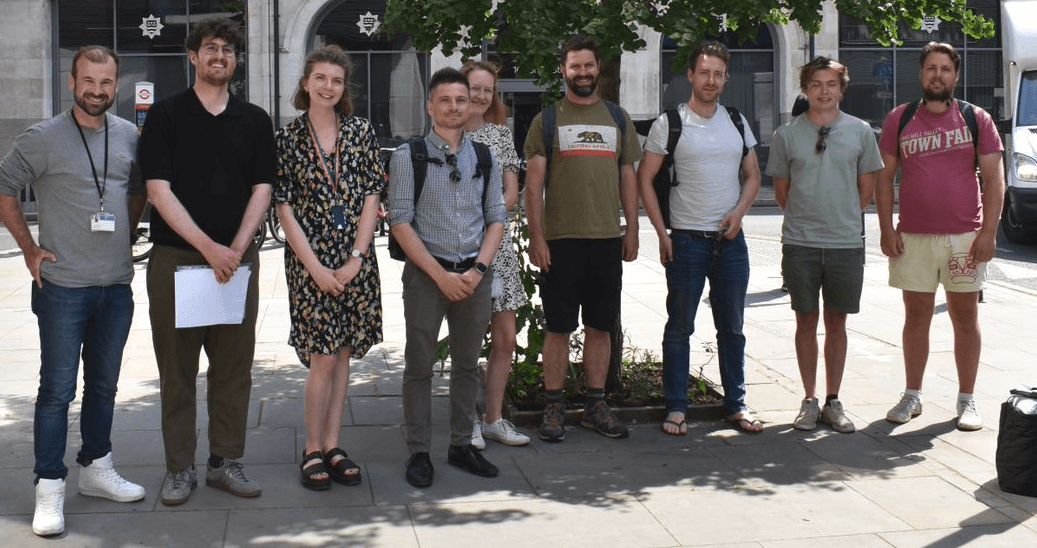 Clean Air Week Events
29th June 2023 / Posted by Ross Phillips
CRP organised a Clean Air Week this month, to give clean air the required prominence it deserves!
On 8th June, CRP hosted a workshop on Delivering micro logistics hubs: learnings, barriers and future opportunities. This supported local authority and BID officers with identifying challenges and solutions to implement micro logistics hubs in their area.
On 15th June on Clean Air Day, CRP hosted a site visit of Pedal Me's headquarters in London Borough of Southwark to show local authority and BID officers and decision-makers what spaces and considerations will be required when setting up these projects in the future. Pedal Me have been critical in the success of our Clean Air Freight programme, and we are delighted they could host us on Clean Air Day.
On Clean Air Day, CRP also produced How to Support a Micro Logistics Hub in your Borough: A Guide for Local Authorities. This is a step-by-step timeline of the stakeholders, processes, complexities, considerations and opportunities for setting up a micro-logistics hub on underutilised land in boroughs across London and even the UK.
If you want to know more about our Clean Air Week events, please email CRP Sustainable Transport Manager Ross Philips – rossphillips@crossriverpartnership.org