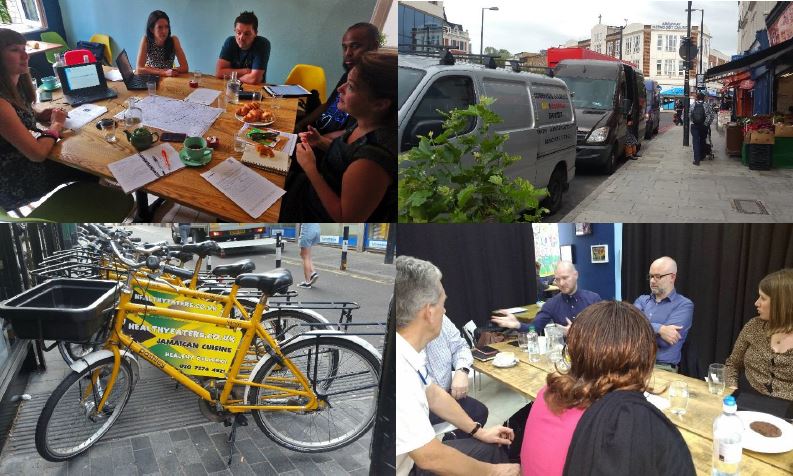 Clean Air Villages Update
17th October 2018 / Posted by CRP Team
CRP has been continuing work on the Defra-funded Clean Air Villages (CAV) project.  CRP is working on behalf of the London Borough of Lambeth in partnership with the London Boroughs of Hammersmith and Fulham, Islington, Kensington and Chelsea, and Lewisham, to reduce emissions from business deliveries and servicing at 10 air quality hotspot villages across the 5 boroughs.
12 out of 20 air quality business events have taken place so far, with two more scheduled in Lewisham and Islington for this month.  CRP is engaging with businesses within these villages in order find out about local delivery and servicing issues.  In Brixton (Lambeth), a group of local butchers worked together (independently of the CAV project) to reduce their own impact on pollution and congestion in the area; they reduced the number of suppliers that they use and have now reduced the number of deliveries to Electric Avenue.  CRP is exploring whether other such examples of supplier consolidation can be applied to other business groups and villages for the CAV project.
Local Councillors have been very supportive of the project, for example in Lewisham where attendance at CAV events has been strong and fruitful.
CRP will be concluding its research and discussing its local recommendations for solutions with each borough towards the end of the year.  January 2019 onwards will see the recommendations being put into action within each 'village'.
For further information, please contact CRP's CAV Business Engagement Officer, Kate Fenton.