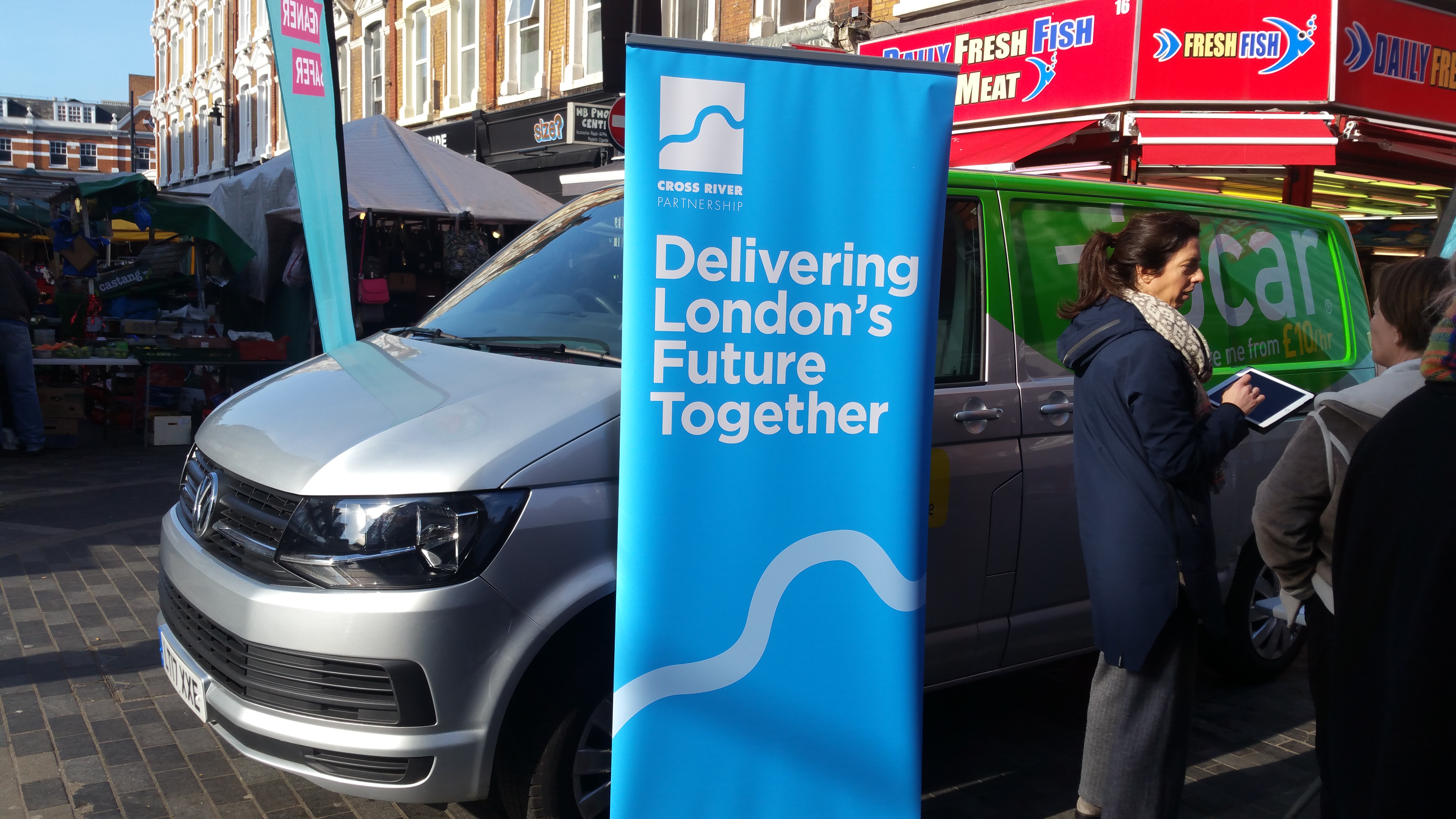 Clean Air Villages – Shared EV's in Brixton
25th February 2019 / Posted by CRP Team
Solutions that will improve local air quality in each village area are currently being implemented for the Clean Air Villages project.
In Brixton, the plan is to provide a shared electric van for local businesses to use. The aims of the pilot are to give local businesses the opportunity to have access to a free (or very low cost) shared van and to experience using an electric vehicle.  The hope is that businesses will see the benefit of using a shared van for their operations, rather than owning their own vehicle, which could result in fewer vehicles on the road.  Businesses will also gain an insight into the simplicity and benefits of driving and charging an electric vehicle.  Adapting to new technology can be a significant barrier to change and so this pilot will aim to break down such barriers.
The Clean Air Villages project is Defra-funded and CRP is working on behalf of the London Borough of Lambeth in partnership with the London Boroughs of Hammersmith and Fulham, Islington, Kensington and Chelsea, and Lewisham, to reduce emissions from business deliveries and servicing at 10 air quality hotspot villages across the 5 boroughs.
For further information, please contact CRP's Business Engagement Officer, Kate Fenton.