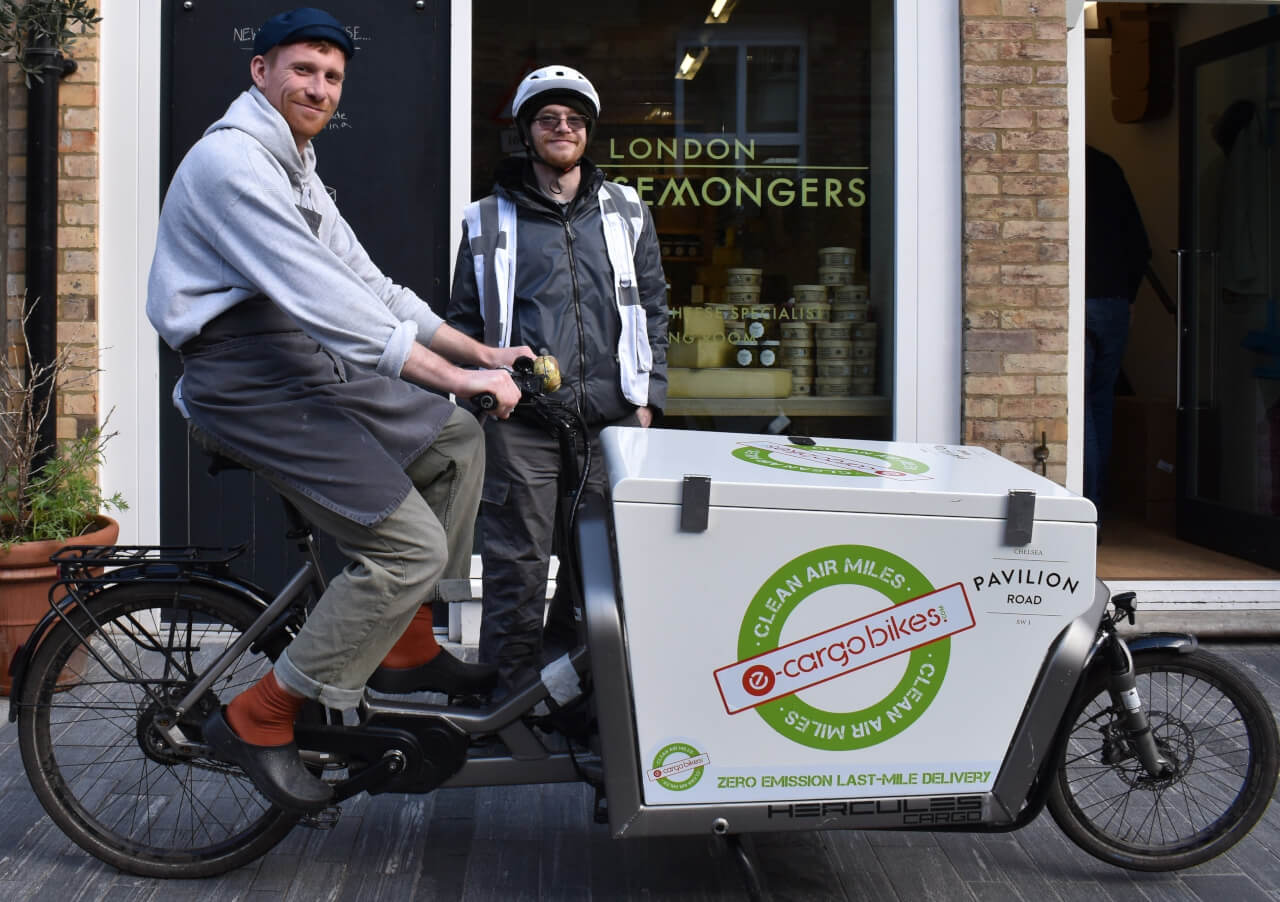 Clean Air Villages May Update
19th May 2020 / Posted by CRP Team
The CRP Clean Air Villages project has seen interesting and innovative changes to public space and transport use across London over the past few weeks.
​The Pavilion Road cargo bike scheme, within Cadogan, has been extended for a further few weeks to help stores keep the home delivery service running and helping local independent businesses to still operate. Both in Tooting and Streatham, the cargo bikes are being used by pharmacies to make vital deliveries to those in need.
Hammersmith BID hosted their quarterly transport steering group, where businesses spoke about what returning to work would look like, and what to consider in terms of offices and commuting. Transport for London also gave an update on the work being done to facilitate an increase of walking and cycling by changing infrastructure radically.
With an expected increase in active travel, there is a greater need to promote social distancing. Pavements will be widened in more than 20 locations, including in Brixton and Earl's Court in the coming days. We welcome the new plans to enable more Londoners to safely walk and cycle.
For more information, please contact CAV Project Manager Kate Fenton.