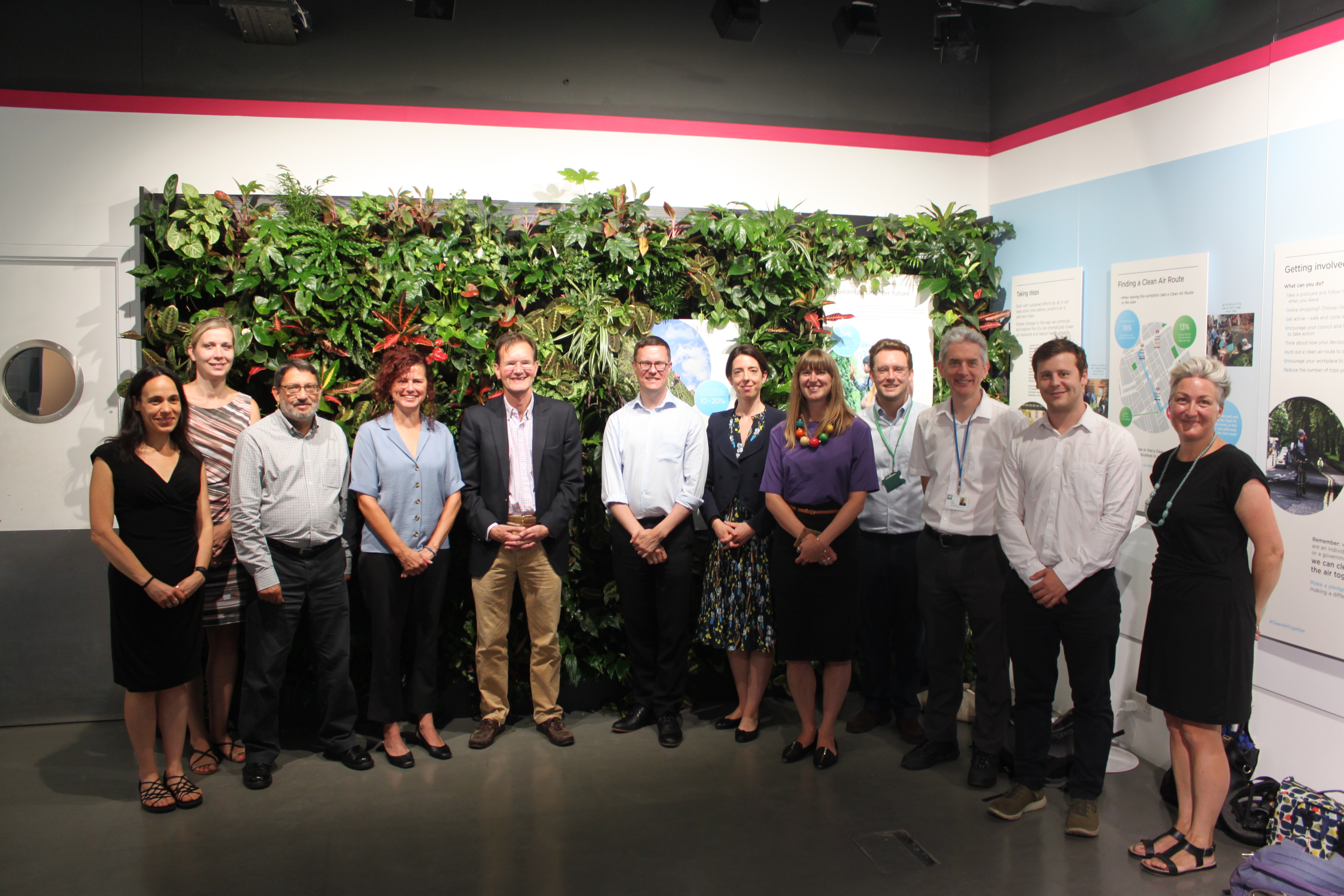 Clean Air Villages Launch
16th July 2018 / Posted by CRP Team
CRP is pleased to have officially launched the Clean Air Villages project, with a lunchtime event at CRP's Clean Air Together Exhibition at New London Architecture. 
The DEFRA-funded project is a year long, working in collaboration with five central London boroughs: Hammersmith & Fulham, Islington, Kensington & Chelsea, Lambeth, Lewisham.  Local Councillors and Officers from each partnering borough met with Cross River Partnership at the launch event to discuss local air quality priorities and how the Clean Air Villages project contributes to meeting these.
The Clean Air Villages project aims to reduce pollution and congestion within ten air quality focus villages (2 per borough), with an emphasis on business deliveries and servicing. 
For more information please see the project webpage or contact CRP Programme Manager Tanja Dalle-Muenchmeyer or CRP Project Officer Kate Fenton.