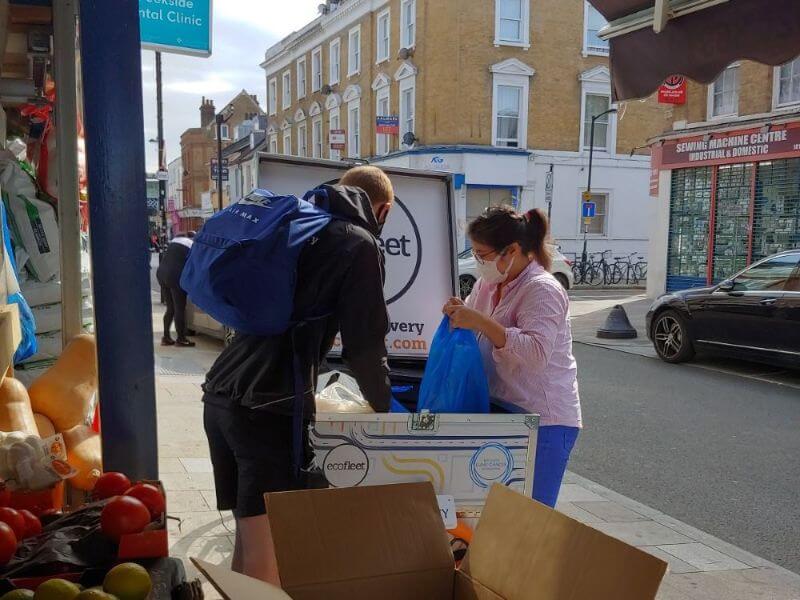 Clean Air Villages 2020 Round Up
8th December 2020 / Posted by CRP Team
Engagement with businesses, hospitals and communities in the 'villages' continues, with the Clean Air Villages team offering advice and support to businesses that goes beyond the scope of air quality, during this very difficult time. Local activities, involving cargo bike schemes continue and a range of organisations, from small businesses to food banks are benefitting from use of these zero emission vehicles. Other local activities that are brewing involve an Air Quality Ambassador programme with the City of London Corporation and a coordinated Delivery & Servicing Plan of three major London museums.
Cross-borough activities have also been continuing: CRP's series of LiveShares are going strong, with the next one on 10th December showcasing the Clean Air Routes that have been developed and monitored for the villages. Reports from the Vivacity traffic monitoring are being produced, as are reports from the telematics devices that have been used by a range of businesses and local authorities.
Finally, we have created some dedicated videos to showcase the CAV village areas in the London Borough of Haringey, London Borough of Kensington and Chelsea, London Borough of Islington, London Borough of Merton, London Borough of Hammersmith and Fulham, London Borough of Richmond Upon Thames, The Fitzrovia Partnership BID, South Bank BID and King's College Hospital.
For further information, please contact CRP Project Manager Kate Fenton.