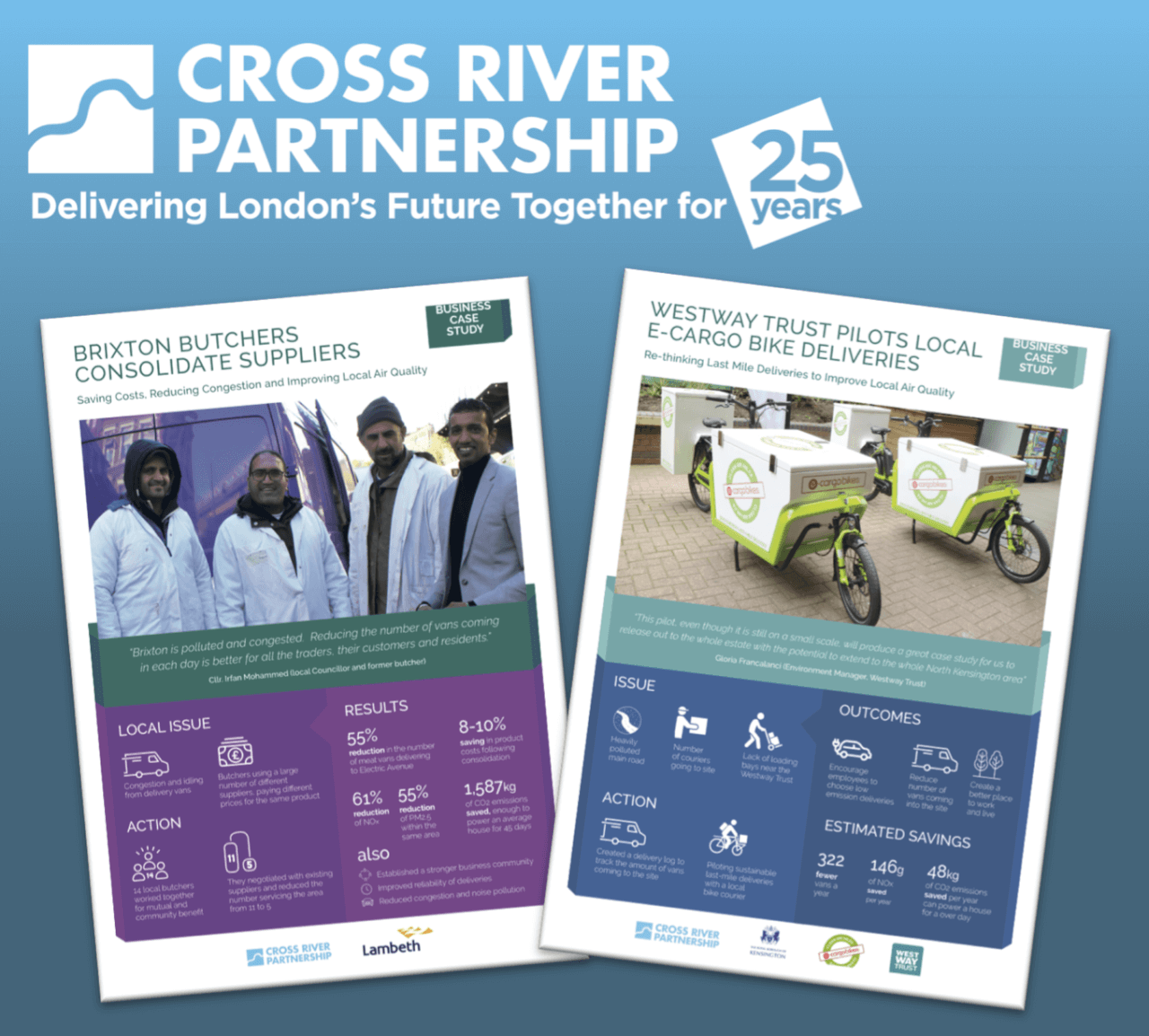 Clean Air Villages 1 Business Case Studies
11th June 2019 / Posted by CRP Team
As the first year of the DEFRA-funded Clean Air Villages project has come to a close, CRP has been busy creating business case studies.  The ten case studies showcase an assortment of initiatives and organisations that are trialling or already doing great work to reduce the impact of their operations on local air quality, ranging from butchers in Brixton (London Borough of Lambeth) working together to consolidate their suppliers, to the Westway Trust (Royal Borough of Kensington & Chelsea) trialling e-cargo bikes for their last mile delivery.
The case studies provide valuable stories that CRP can use to inspire businesses and show them what they can do to improve air quality in the areas in which they operate.  These will be used as the Clean Air Villages project continues into its second year.
For further information please contact CRP's Kate Fenton.