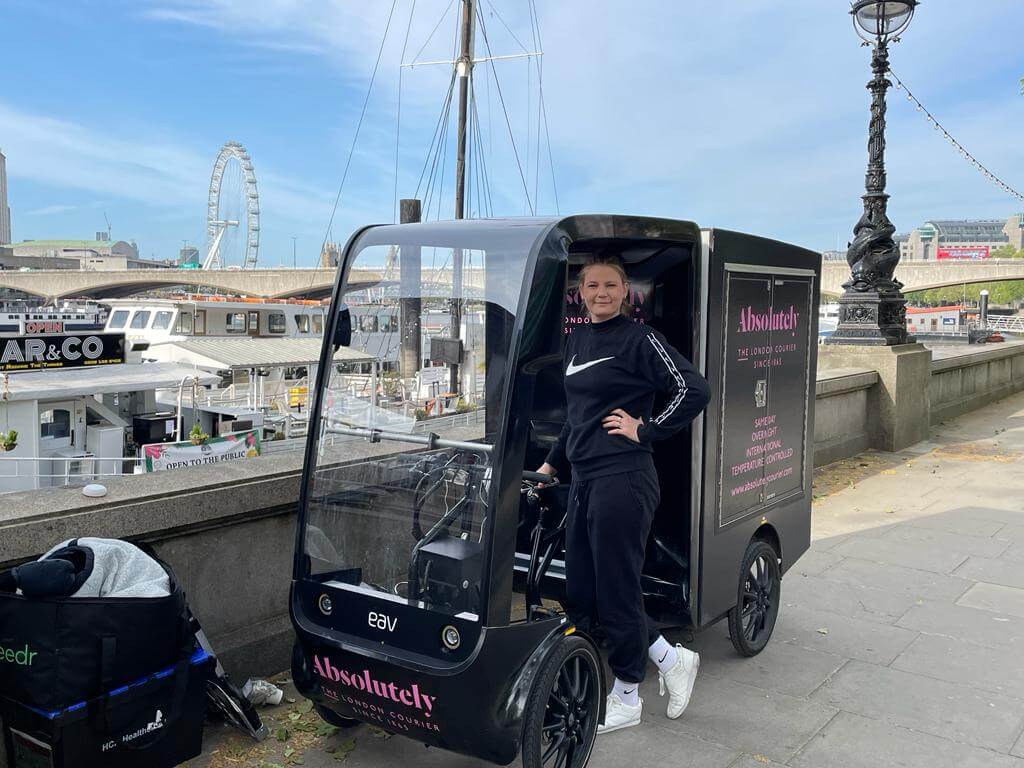 Clean Air Logistics for London: Penultimate Month Complete!
30th May 2023 / Posted by Fiona Coull
With one month to go on CRP's Clean Air Logistics for London Programme, CRP and partners have been extremely busy! From implementing walking freight and river freight trials, to launching online tools and resources, read more about what we've been up to this month.
We've been working with London Borough of Southwark to install a Delivering London parcel locker next to the Harbour Master's Dock Offices near Greenland Surrey Quays.
We also completed vessel exhaust monitoring of 'The Albert' to understand emissions impacts of retrofitting the engine. The retrofit (to make the vessel fully electric) has also begun and the vessel has been renamed to Alb-E.
The second drop was successfully completed as part of CRP's River Freight Pilot Part Two. This trial focusses on using the river for the bulk delivery of goods to make it more economically viable for businesses. We've also been working with The Northbank BID to organise an engagement event for the trial to get more businesses involved.
Working closely with The Fitzrovia Partnership, London Borough of Camden, UPS and Heal's, the London Light Freight Walking Trial started this month with an e-walker carrying out deliveries in Fitzrovia.
The first month of data has been provided for the Westminster City Council Micro Logistics Hub trial. We will be sharing these in a final report once the trial is complete.
Finally, we have launched CRP's Thames Directory – an online tool that provides information about utilising The River Thames to transport goods into London. It aims to make it easier for businesses to find contacts and information on vessel operators, pier owners and last mile couriers that could be needed for any river freight operations.
We also had our third Steering Group Meeting this month, which included a site visit to the Chelsea Harbour Sustainable Deliveries Hub in London Borough of Hammersmith & Fulham. There was a demonstration of the parcel lockers as part of the visit, and there was also an opportunity for partners to network over nibbles, tea and coffee.
If you would like to find out more about CALL, or any of the initiatives mentioned above, please contact CRP Programme Manager Fiona Coull: fionacoull@crossriverpartnership.org