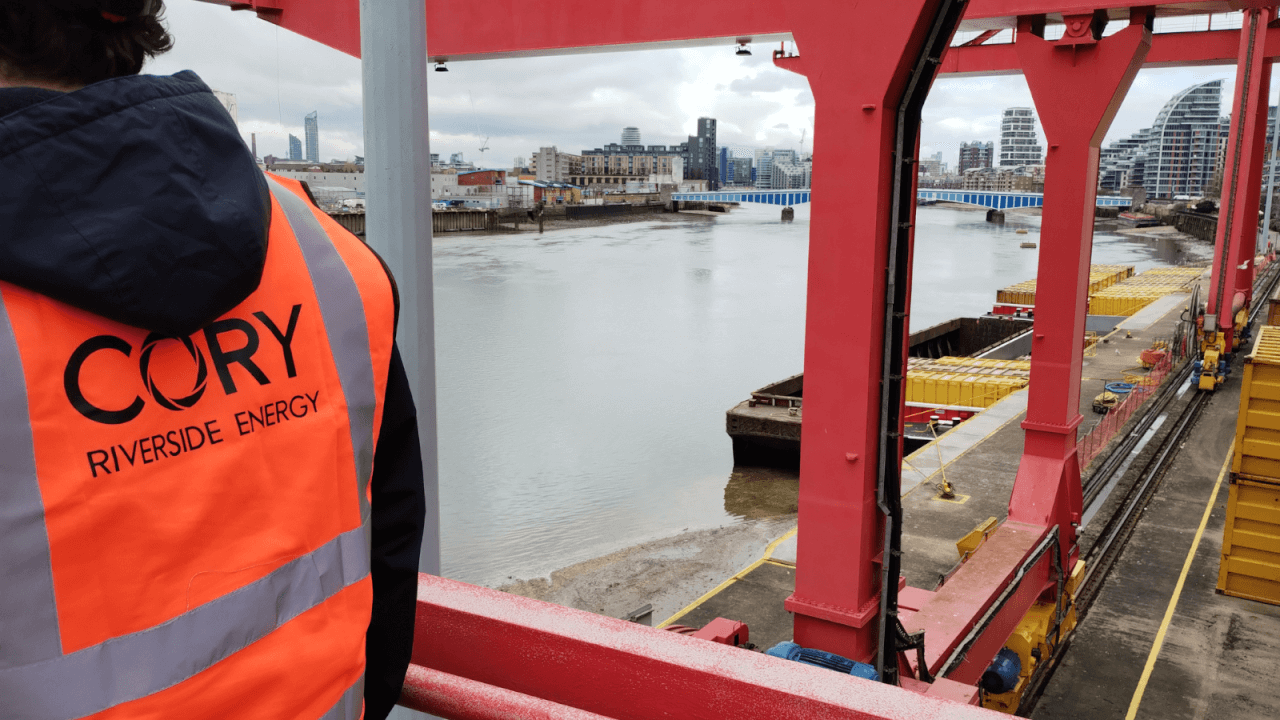 Clean Air Logistics for London – March Update
27th March 2023 / Posted by Fiona Coull
Over the past month, the CRP team has been working closely with partners to deliver our Defra-funded Clean Air Logistics for London (CALL) programme. This included an exciting trip to the Cory Waste Transfer Station, and the launch of CRP's London Light Freight River Trial.
As part of our most recent CALL Steering Group Meeting, CRP and partners visited the Cory Waste Transfer Station at Smugglers Wharf. The station specialises in transporting, loading, unloading, and processing waste to and from the river. The visit was extremely interesting and showed partners how the process works, as well as how vital the river is to avoiding truckloads of recyclable and non-recyclable material to be transported on our roads.
This month, CRP also launched the London Light Freight River Trial; London's first daily, multi-supplier, river freight trial along the Thames.
CRP has been working with the Port of London Authority, Lyreco UK & Ireland, Speedy Services, Thames Clippers Logistics, Grid Smarter Cities and Pedal Me to deliver the trial, which officially began on Monday 27th of February. The trial serves the next day delivery market and also incorporates return deliveries, highlighting how the river can enable fast, efficient and consistent deliveries in a more sustainable way.
Both the Cory site visit and the London Light Freight River Trial are excellent demonstrations of how the river can be used for innovatively transporting goods and reducing congestion within central London.
If you would like to find out more about any of the above initiatives, please contact CRP Programme Manager Fiona Coull fionacoull@crossriverpartnership.org.