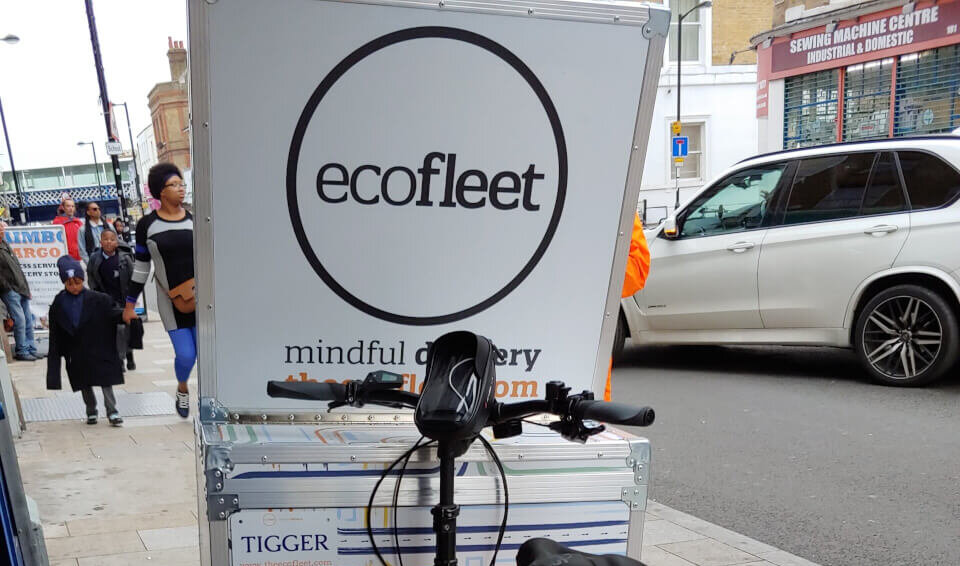 Clean Air Deliveries for Deptford's Charities
19th January 2021 / Posted by Ross Phillips
As part of Lewisham's selected site for Clean Air Villages 3, CRP, London Borough of Lewisham and ecofleet have been working with businesses and community groups in Deptford to offer organisations the chance to trial electrically assisted cargo bikes for their deliveries and pickups within 5 miles.
Since November 2020, we have supported a local pharmacy to deliver to vulnerable, shielding or isolating residents around Deptford and New Cross on a weekly basis. In December 2020, a Lewisham foodbank began to use the scheme to deliver to their local hubs in New Cross, Deptford and Honor Oak, as well as residential addresses in the week leading up to Christmas.
The cargo bike has been an immense resource for organisations delivering community or charitable functions. For more information, please contact CRP Project Officer Ross Phillips.