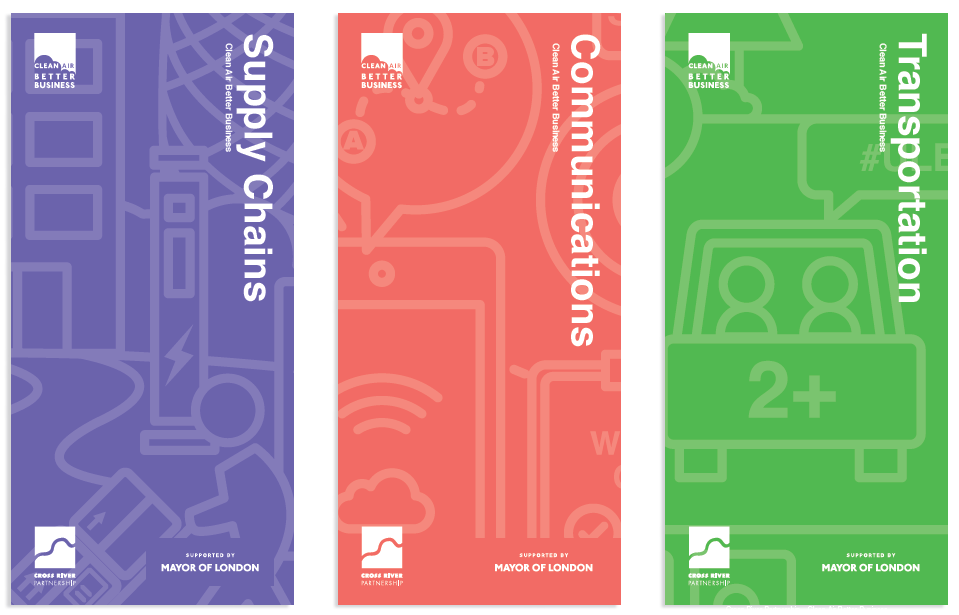 Clean Air Better Business – Toolkit launch
28th July 2015 / Posted by CRP Team
The Clean Air Better Business toolkit has officially launched. This innovative tool has been designed and developed specifically for Cross River Partnership project Local Authority and BID partners and their member businesses. This will address the gap in air quality activities and interventions as it allows users to answer the ubiquitous question, "what can I do?" by raising awareness of the problem. The CABB toolkit provides a range of potential initiatives, practical actions and links to further information and case studies.
It will form the foundation that allows it to be an effective way to educate users, allowing them to bench-mark best practice and play their role in improving the city.
London has an air quality problem that not only effects health and wellbeing, but is estimated to cost the city over £2billion per year. Without action, London will potentially become a less attractive place to live, work, shop and visit. Road transport is a key contributor to these emissions.
Businesses have a key role to play in improving air quality in London by influencing how employees, suppliers, customers and visitors travel. CABB is working in partnership with businesses to support activities that will reduce transport emissions and frequently result in cost savings and improved business performance. Your business is encouraged to take steps in the following three key areas:
Communications – raising the awareness of poor air quality, engaging with employees to take action, and running internal campaigns.
Transportation – implementing initiatives that enable employees, suppliers, customers and visitors to make sustainable transport choices.
Supply Chain – addressing emissions from deliveries through; rationalising operations, eco-driver training, policy implementation mechanisms and the use of ultra low emission vehicles.
For further information contact CRP Air Quality Champion: Uto Patrick