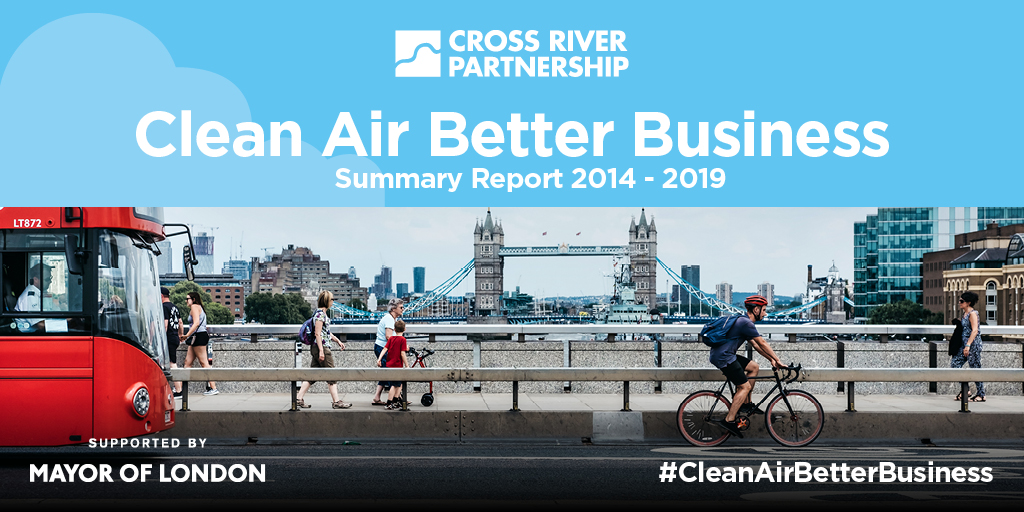 Clean Air Better Business Summary Report
15th April 2019 / Posted by CRP Team
Over the past six years, Cross River Partnership's Mayor's Air Quality Funded 'Clean Air Better Business' programme has brought together central London boroughs, BIDs and businesses to support the business sector to reduce emissions and exposure to toxic air pollution.
A programme summary report, available here outlines the programme's key achievements including:
1. Putting air quality firmly on the business agenda
2. Supporting businesses to reduce emissions from freight and servicing
3. Taking on the impact of growing e-commerce deliveries
4. Supporting business-led green infrastructure and healthy streets
5. Reducing exposure to toxic air pollution
6. Spreading the word that Clean Air is Better for Business
Air quality is now firmly on the business agenda, with BIDs, estates and individual businesses now leading action to clean London's air while achieving commercial and CSR goals.
CRP continues to lead multi-borough, cross-sector programmes to improve air quality, with programmes such as Clean Air Villages taking lessons learnt from Clean Air Better Business to upscale action.