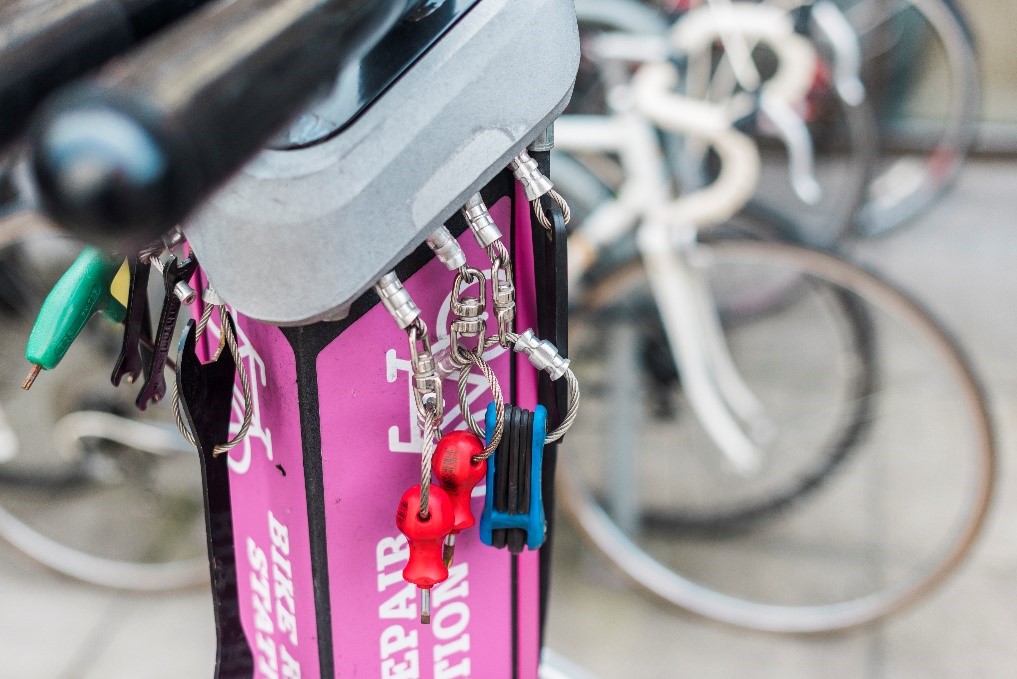 Central London Sub-Regional Transport Partnership (CLSRTP) Project Update: Cycling Facilities
18th March 2019 / Posted by CRP Team
A key 2019 Central London Sub-Regional Transport Partnership (CLSRTP) project has been to support the installation of cycling facilities within CLSRTP boroughs to encourage active travel.
The project involves installing free to use cycle repair stands, near public water refill facilities, to improve cycling facilities and encourage the use of public drinking water facilities and reduce single-use plastic waste.
Further updates on these new facilities will be provided soon.
For more information please contact Susannah Wilks.