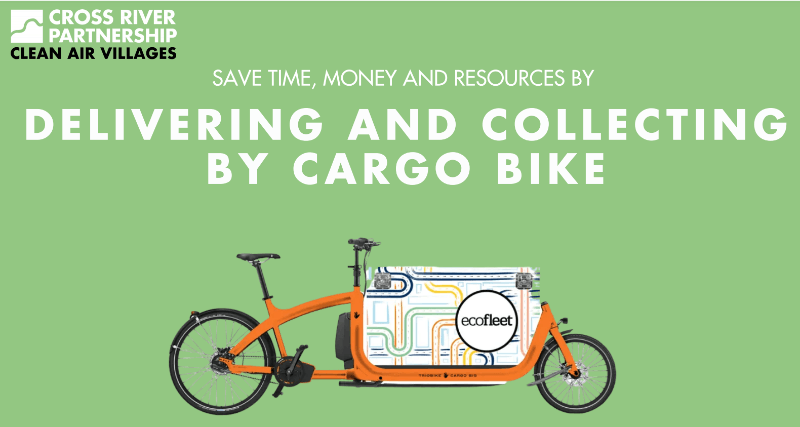 Cargo Bikes – The Future of Urban Deliveries
2nd March 2021 / Posted by CRP Team
Cargo bikes are a sustainable, efficient, zero-emission option that can be used for a range of deliveries and collections. They have huge potential for businesses to save money by avoiding congestion and emissions charges in central London, as well as improve air quality across our communities.
Since the start of the pandemic, CRP's Clean Air Villages 3 (CAV3) project has launched 7 cargo bike schemes, covering 596 miles supporting food banks, pharmacies, charities and local businesses in delivering essential items. The most recent schemes have launched in Seven Sisters, Soho and The Northbank BID, and are currently free to use.
If you are interested or aware of any businesses or organisations that could utilise these zero emission vehicles, please contact CRP Project Officer Carina Mesquita.