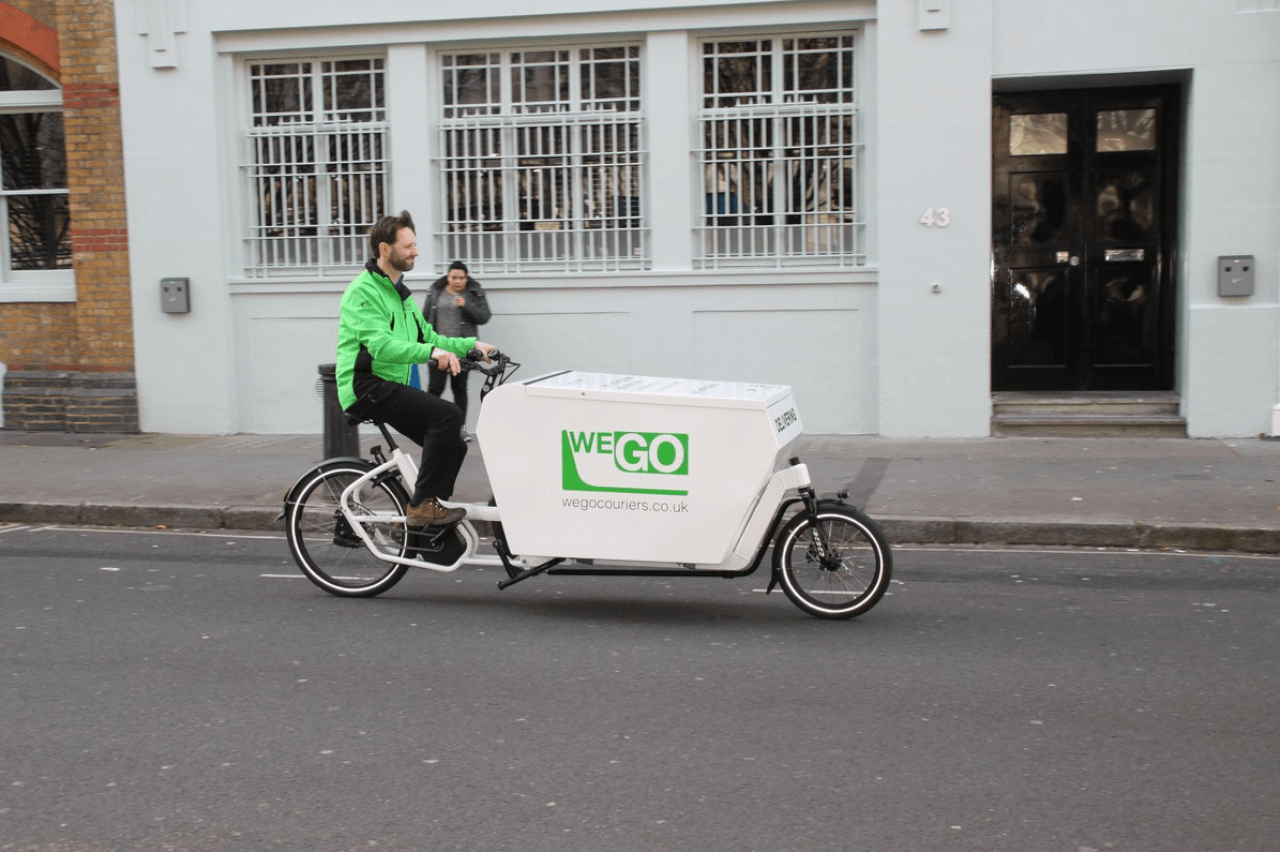 CAV on track – cargo bikes, telematic dongles and feedback workshops
16th March 2020 / Posted by CRP Team
It is a busy time of the year for the Clean Air Villages team, but we are making sure that all the villages are on track with their local solution to improving local air quality.
We have held over 10 workshops across the villages to get feedback from businesses on how they can get involved in a local solution which will lead to behaviour change around initiatives which will improve air quality. To-date we have met and engaged with over 80 businesses, on how they can change their behaviour with deliveries to benefit local air quality in the communities they work in.
As part of the project we have cargo bike schemes in all the boroughs that we are working in, showcasing that this vehicle mode can be used for a range of different businesses including food and beverage to pharmacies.
For those businesses who are looking to switch to an electric vehicle ahead of the ULEZ expansion in 2021, we are offering telematic dongles that will give a detailed report on the cost of switching over to electric. The first user for the dongles is the London Borough of Hammersmith and Fulham fleet who are looking at their future fleet strategy.
If you are a business in the villages we are working in and would like to be involved in any of the solutions, please contact us – laurajacklin@crossriverpartnership.org for more information.