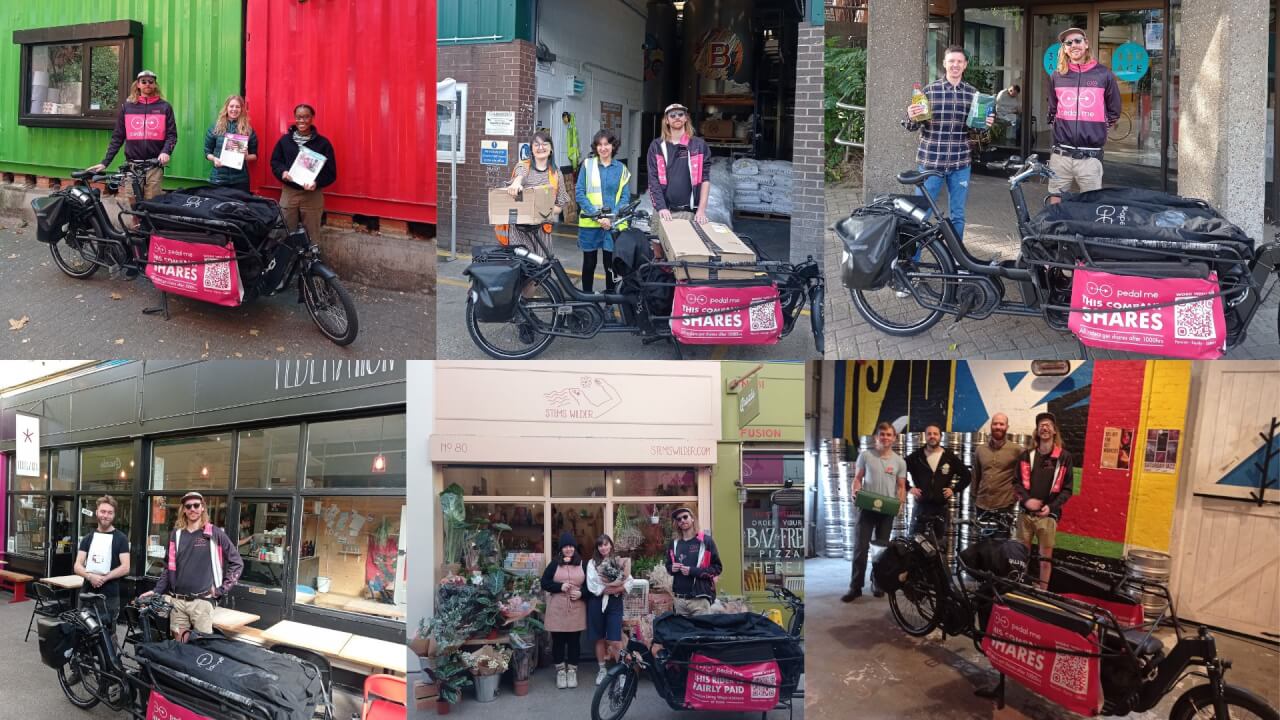 Car Free Day in Brixton
26th September 2022 / Posted by Isidora Rivera Vollmer
Thursday 22th September was Car Free Day, when all around the world towns and cities allow people to experience streets free of motor traffic.
As part of our celebrations, CRP and Pedal Me visited a number of businesses in Brixton that are currently part of our Clean Air Freight micro hub and cargo bike project!
We are happy to see Brixton BID, 3Space, Stems Wilder, Federation Coffee, Friendship Adventure, Brixton Brewery, as well as London Beer Lab, and The Courtesan tackle air pollution in Brixton every day ✨
For further information about Car Free Day and CRP's Clean Air Freight project in Brixton, please contact CRP Project Officer Isidora Rivera Vollmer – isidorariveravollmer@crossriverpartnership.org.