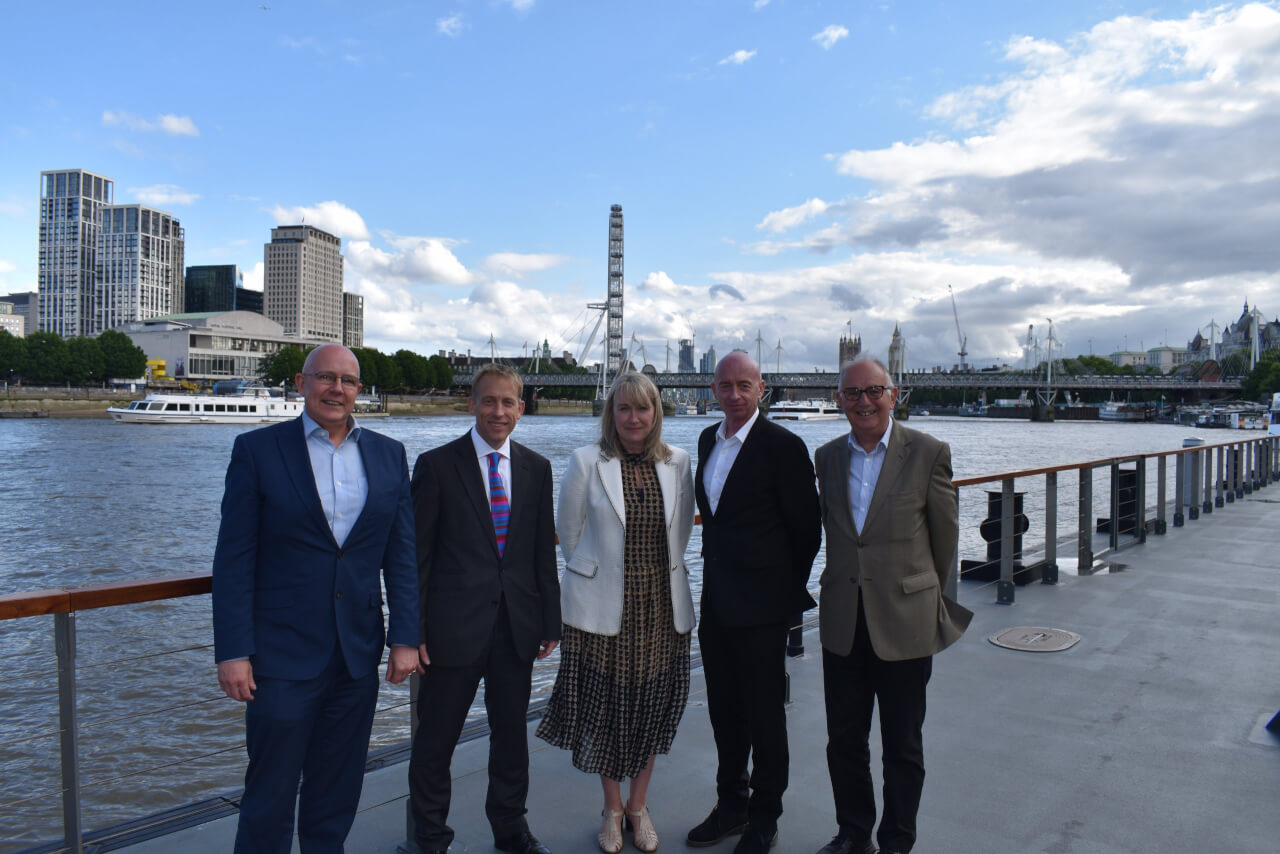 CALL Launch Event
30th June 2022 / Posted by Susannah Wilks
CRP is really pleased to have launched its latest Defra-funded Clean Air Logistics for London (CALL) programme. 
Westminster City Council's Cabinet Member for City Management and Air Quality Councillor Paul Dimoldenberg was there to kick-off the programme, along with event sponsors Robin Mortimer of the Port of London Authority and Ruth Duston of Northbank BID.
The CALL programme is all about shifting more freight to enter London via river rather than by road, and to continue to clean up London's air by using zero emission delivery modes for the final leg of the journey.
CRP Board Co-Chair Keith Bottomley (City of London Corporation) was able to welcome Lord Deben to the event – Lord Deben was the Secretary of State for the Environment back in 1994 when Cross River Partnership was first formed.
As CRP Board Co-Chair Simon Pitkeathley (Camden Town Unlimited/Euston Town BID)  said – "I'm constantly delighted and surprised when I see a new CRP initiative.  As a tiny organisation that started life dreaming about links across the river, we've come a long way.  That constant drive to innovate and learn is what makes it so special and such a pleasure to be involved with."
Thank you to all CALL programme sponsors, funders, partners and colleagues for making the launch such a success!
For further information please contact CRP Programme Manager Fiona Coull.