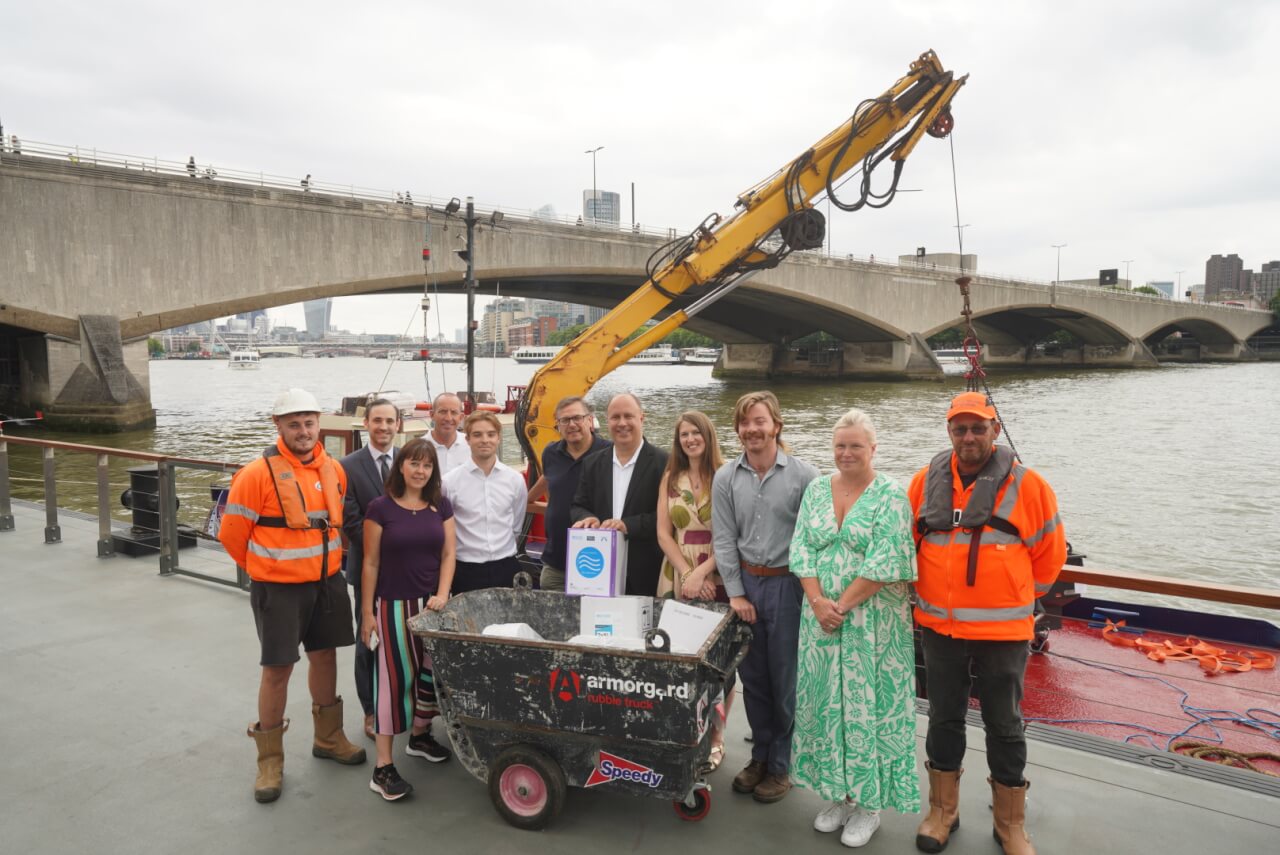 CALL Intervention – River Freight Trials and Tributaries
15th August 2022 / Posted by CRP Team
For the river freight trials element of the Clean Air Logistics for London project, CRP will be working with partners to move more freight along the river Thames. This also includes last mile journeys being made by EV, cargo bike or on foot. There will also be a walking freight trial delivered as part of this work. 
We were very pleased to be joined by the leader of Westminster City Council, Councillor Adam Hug and many of the other project partners who helped bring the project to life at the pilot launch event. The trial was launched as part of the Clean Air Villages 4 project, and is currently halfway through its six-week journey. This pilot is bringing goods from pick-up points in Dartford and Woolwich into Woods Quay, Embankment. From there goods are taken by zero emission cargo bikes or trikes to their business customers. 
CRP has been working closely with a range of stakeholders on this pilot and will be producing a case study once it is complete. 
For further information, please contact CRP Project Manager Kate Fenton, katefenton@crossriverpartnership.org