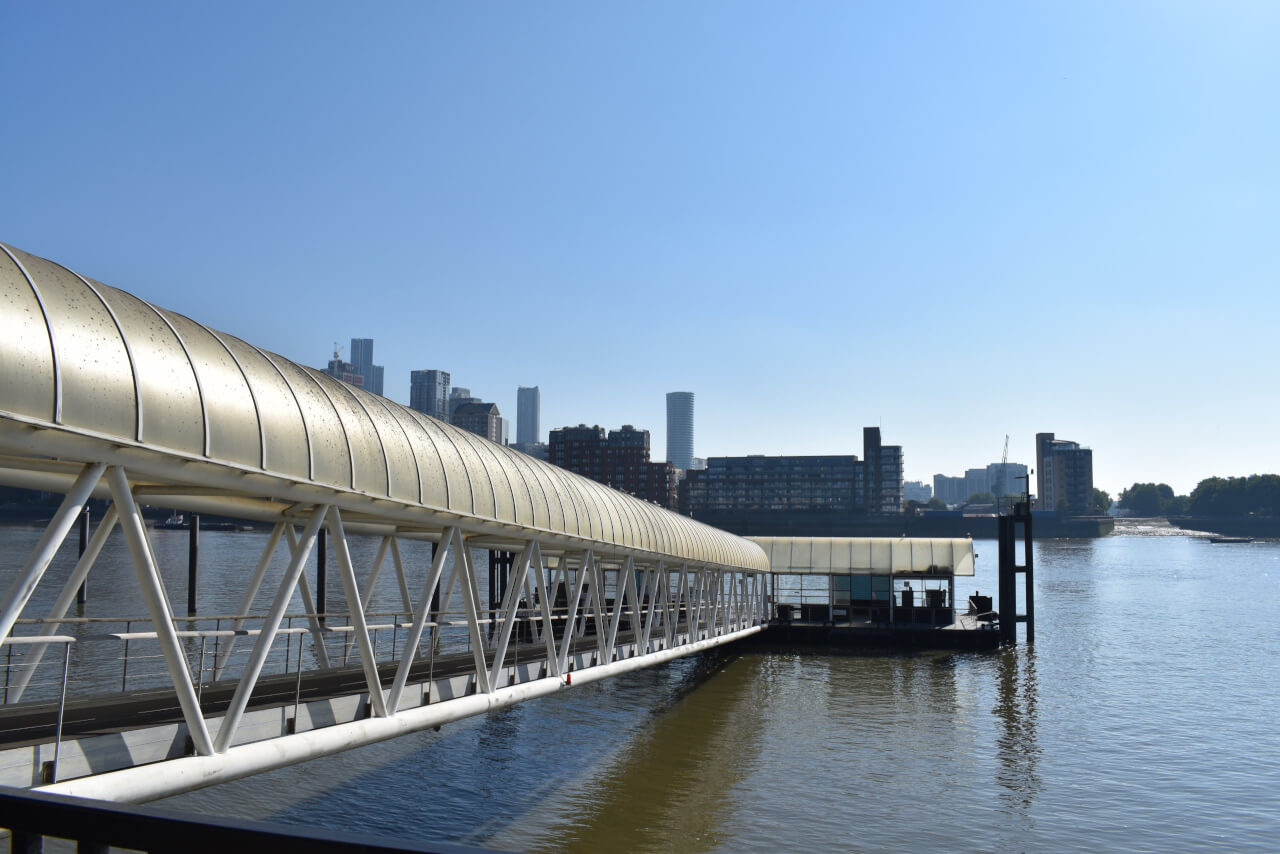 CALL Intervention: Pier Adaption Opportunities
15th August 2022 / Posted by Fiona Coull
As part of our Defra-funded Clean Air Logistics for London Programme, CRP is looking to support the development of infrastructure that enables light freight to be moved by river. This includes adapting piers to make them more suitable for light freight and installing landside infrastructure (sorting facilities, cargo bike docking stations etc.) to allow onward deliveries by low emission modes. 
This work builds on a study commissioned as part of CRP's Clean Air Villages 4 Programme that highlights how 7 shortlisted piers could be modified to accommodate the requirements of a Light Freight service on the Thames. 
Improving pier and landside infrastructure will make it more viable for logistics companies and businesses to move more freight into London via river rather than road. This will in turn reduce emissions and congestion in central London by removing freight from the road. 
If you would like to find out more, or are a pier / land owner who is interested in collaborating with us as part of this project, please contact CRP Programme Manager Fiona Coull:  fionacoull@crossriverpartnership.org