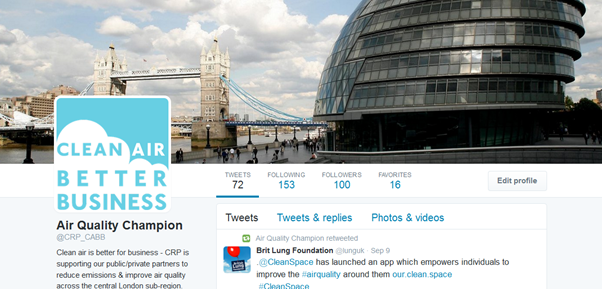 CABB Twitter 100th Follower
24th September 2015 / Posted by CRP Team
Hooray! We have reached 100 followers on the Clean Air Better Business twitter page – @CRP_CABB.
As part of the communications strategy we set up the account to raise the profile of the programme externally and between project partners with the aim of sharing knowledge and promoting best practice.
We believe that 'Clean air is better for business' and will continue to provide a stream of news and updates in a digestible format to raise and maintain awareness and instil confidence amongst partners of the benefits of air quality initiatives.
If you haven't already, make sure to follow us.