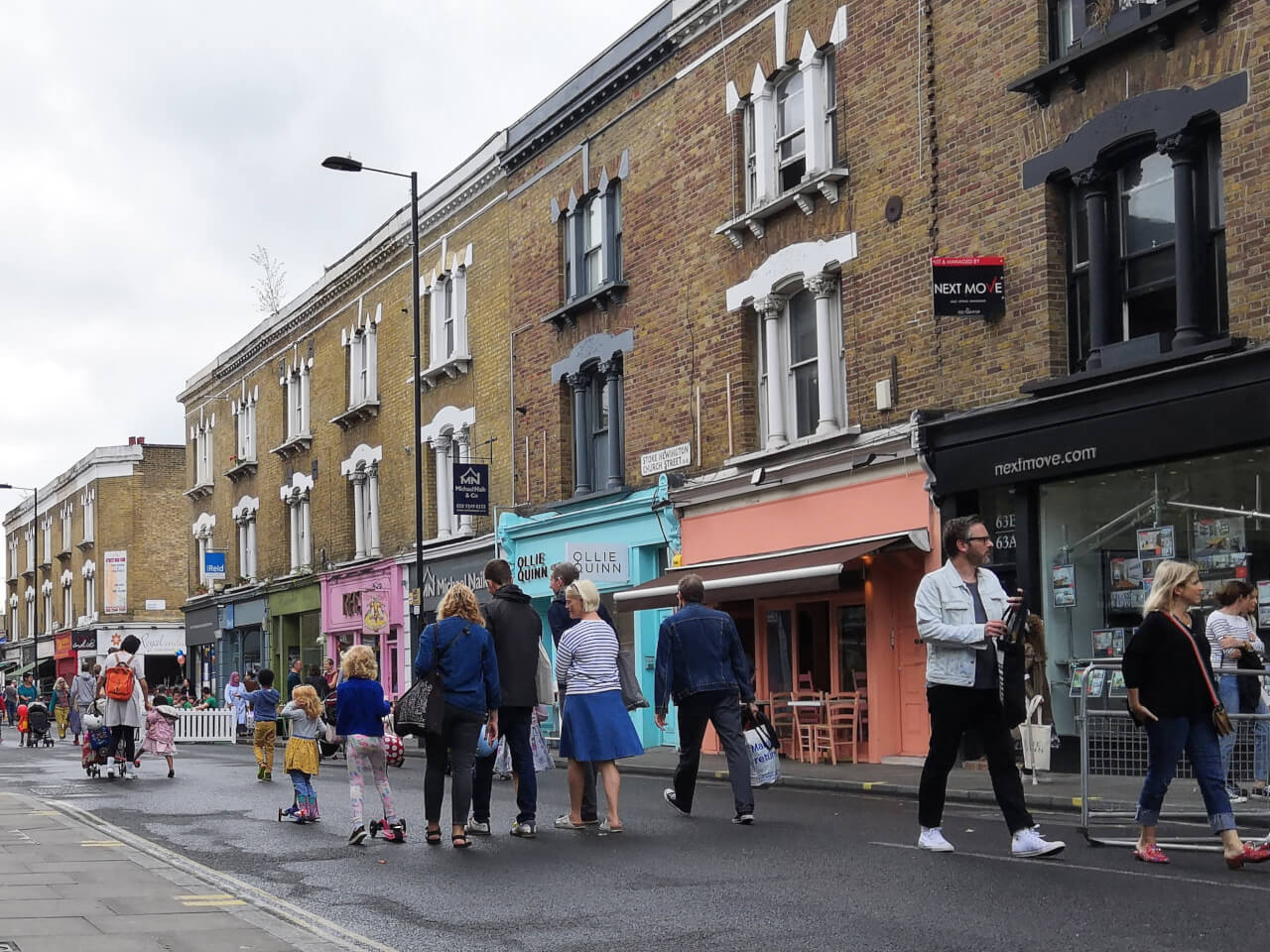 Barriers for councils to create car-free streets temporarily lifted
28th April 2020 / Posted by CRP Team
The Department of Transport has sent a letter to councils in England saying that they can temporarily by-pass lengthy procedures to implement street closures – a key aid that will help people walk and cycle more easily whilst social distancing during the current crisis.
Transport for London (TfL) is looking at the major roads that it manages, to see where pavements could be temporarily enlarged. It is also adjusting and balancing traffic light timings to make it safer for pedestrians and cyclists to cross major roads whilst ensuring critical road traffic is still moving. In addition, TfL has pledged to work with London boroughs and the GLA to look at ways of reducing traffic on residential streets it does not manage. Read more here.
Although not linked, these announcements have come shortly after the recent publication of the Government's 'Decarbonising Transport: setting the challenge' consultation document, within which Transport Secretary Grant Shapps has highlighted "Public transport and active travel will be the natural first choice for our daily activities."
The new measurers by the Department for Transport and TfL are welcome news in the short term, to allow key workers as well as pedestrians and cyclists the necessary space to safely social distance outside during the outbreak. But what happens after the lockdown is lifted and businesses re-open – will traffic, and with-it air pollution, return to London's congested streets?
Other cities across the world are making temporary changes to their transport infrastructure with some, such as Milan, going further and implementing long term commitments to relocate street space from cars to pedestrians and cyclists after record breaking reductions in air pollution since the start of the lockdown.
CRP's Healthy Streets Everyday programme is supporting our partner boroughs, BIDs and landowners to implement these longer-term streetscape improvements and traffic regulations across London, recognising the importance of supplementing yearly car-free day events with more permanent actions.