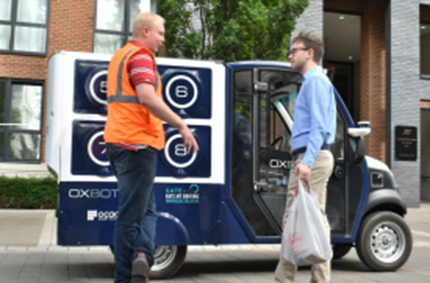 Autonomous Freight Vehicle study
26th April 2018 / Posted by CRP Team
Cross River Partnership (CRP) has commissioned on behalf of the Central London Sub Regional Transport Partnership (CLSRTP) a study to provide analysis of the impact of autonomous freight vehicles (AVs) on central London boroughs, with recommendations of future actions.
This study is novel as the focus lies on AVs for deliveries and servicing and how the deployment of these vehicles will impact upon wider transport and public space in London.
Technical experts Transport Research Laboratory (TRL) conducted the study, which involved in depth interviews with a range of stakeholder groups for input; Central Government, Local Authorities, Logistics Operators, OEMS and the Automotive Industry, Academics, Insurers and London-based business improvement districts.
The report is now publically available to download from the CRP website.
Continuing with the theme of innovation, we have an upcoming study looking at the role of art in public urban spaces. The focus is on how to utilise art to create healthier spaces across central London.
For further information, contact CRP's Uto Patrick.