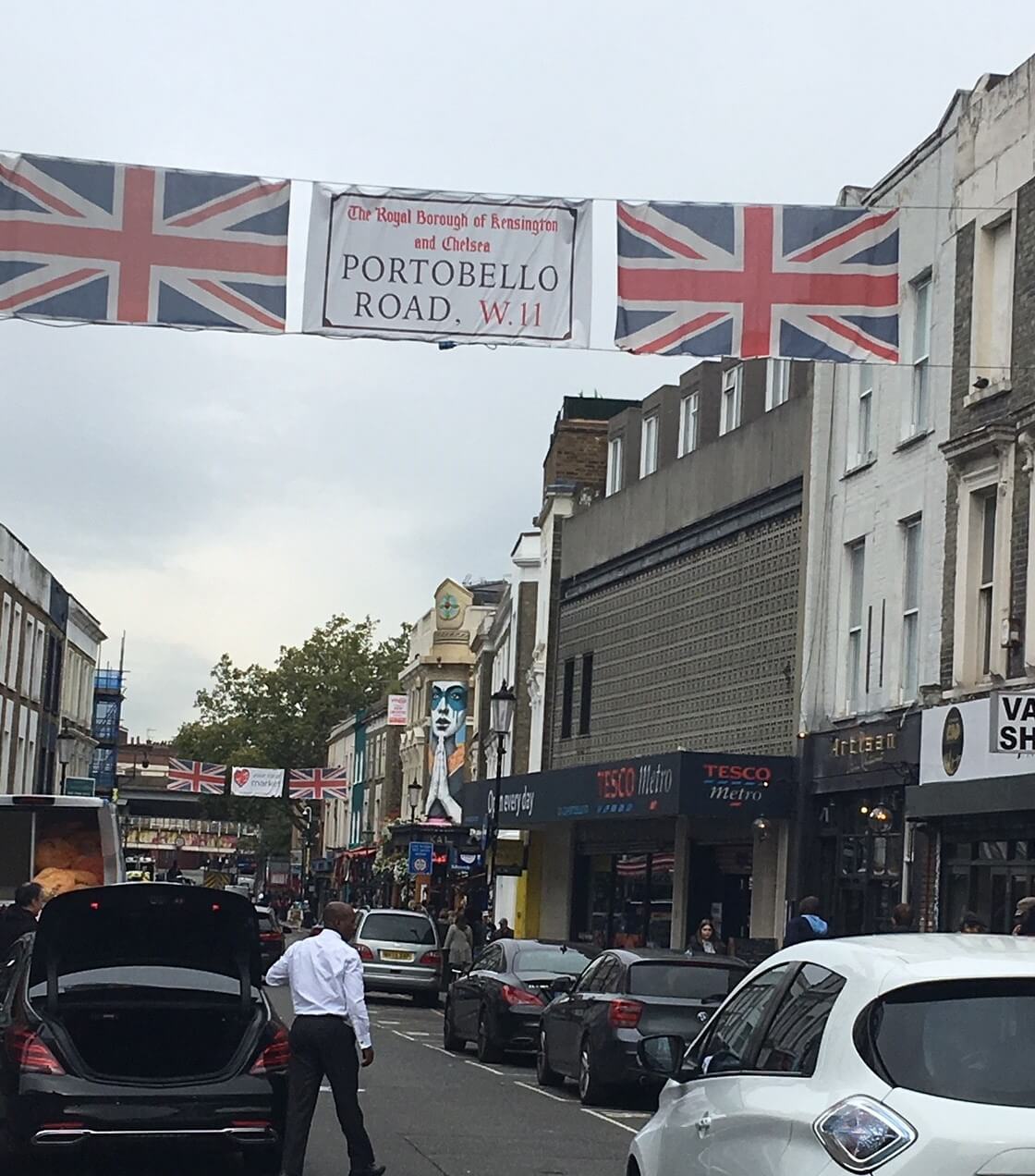 Addressing congestion in Ladbroke Grove
25th October 2019 / Posted by CRP Team
Ladbroke Grove, home to the world-famous Portobello Road Market, as well as a wealth of independent shops, cafes and bars, is a vibrant and diverse neighbourhood. With poor air quality and high human exposure, the area was identified by the Greater London Authority as a pollution 'hotspot' within the Royal Borough of Kensington & Chelsea.
The Clean Air Villages 2 programme is working in collaboration with businesses and local authorities across 7 London boroughs to address air quality within 13 of these 'hotspots', known as 'villages'. Within Ladbroke Grove itself, we are exploring the use of shared cargo bikes and electric vehicles as sustainable alternatives to more polluting diesel and petrol vehicles.
Throughout October, the CRP team have been out and about speaking with as many businesses as possible to gain insight into local interest and concerns, directly from those that live and work in the area. The next month will be a busy one, as we continue to engage with local businesses and reach out to as many market traders as possible. We will also be running a targeted workshop to explore the introduction of shared vehicle schemes in more depth.
If you'd like to keep up-to-date with what we're doing in Ladbroke Grove, or the Clean Air Villages 2 programme in general, you can follow CRP on Twitter! Alternatively, you can contact Abby directly to find out more.