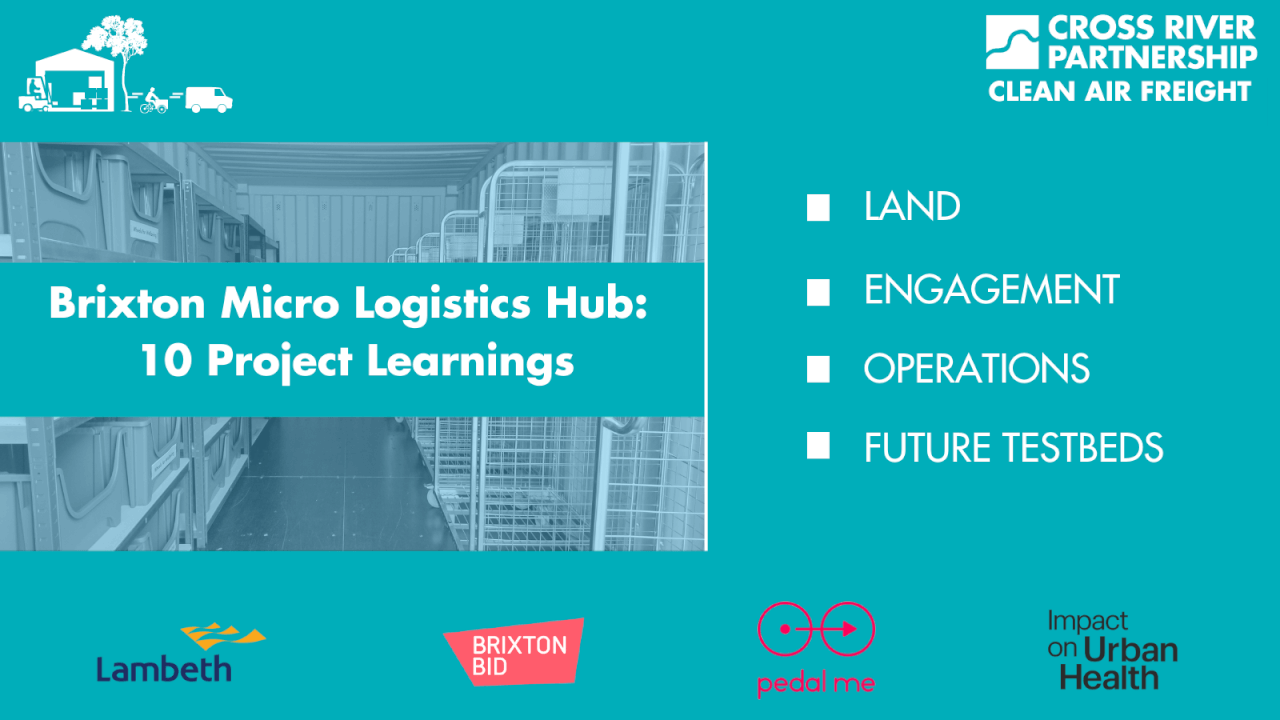 Brixton Micro Hub: 10 Project Learnings
27th March 2023 / Posted by Ross Phillips
Keep an eye on Cross River Partnership's social media channels as this week we will be launching the 10 project learnings of the Brixton Micro Logistics Hub, part of the Impact on Urban Health-funded Clean Air Freight programme!  
The importance of micro hubs and zero emission deliveries cannot be underestimated, as e-commerce deliveries continue to make up more and more of the UK's retail sales.  
We will be covering crucial topics such as the importance of prioritising space for micro hubs and sustainable logistics, learnings from our business engagement and how local authorities and BIDs can work on these projects in the future. All of these learnings will come with crucial next steps that ask "What next?", so that we can continue to support public and private partners with these projects.  
If you would like to know more about our learnings, please email CRP Sustainable Transport Manager Ross Philips rossphillips@crossriverpartnership.org