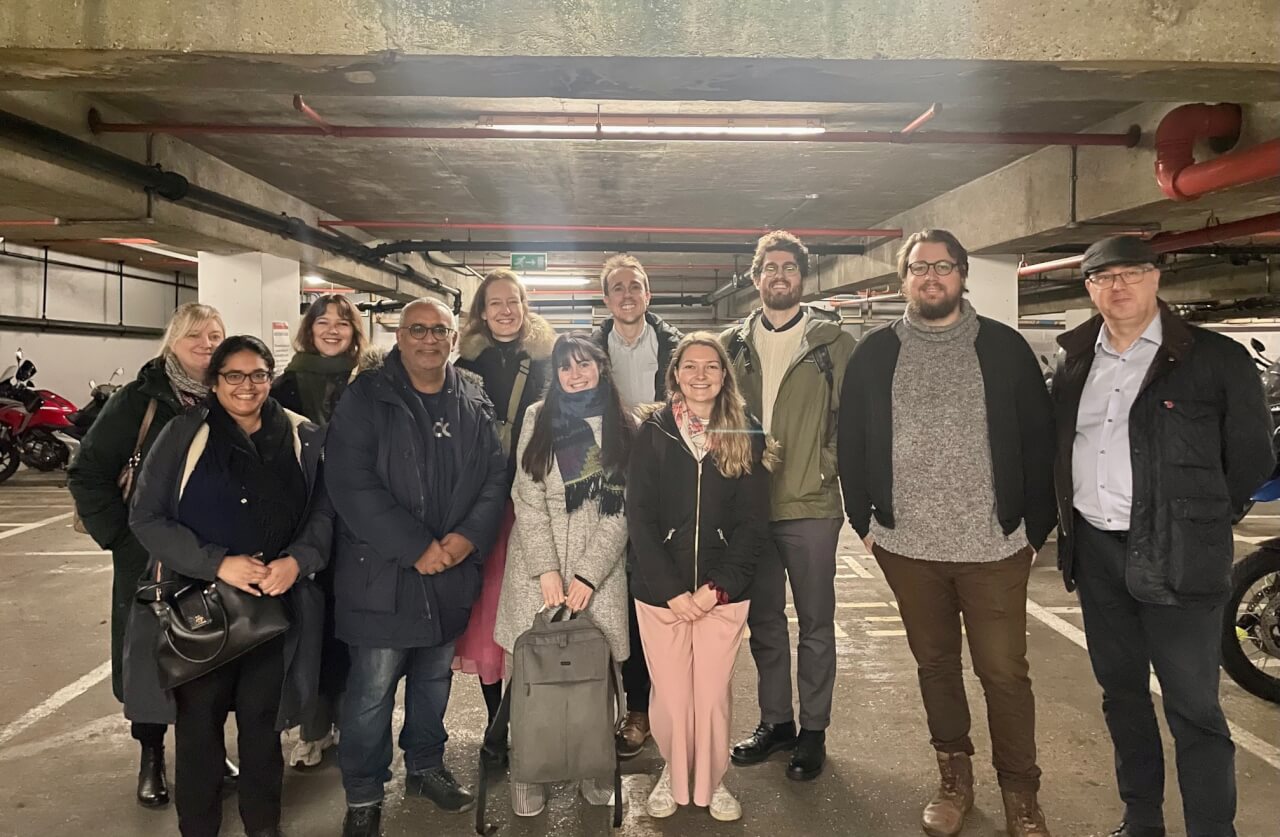 11 Project Partners: Clean Air Logistics for London
5th December 2022 / Posted by Fiona Coull
CRP has been working with 11 Project Partners to deliver our Clean Air Logistics for London Programme!  
Clean Air Logistics for London (CALL), is a  year-long Defra funded Air Quality project ending in June 2023. The programme aims to encourage more light freight to be transported into central London by river, supplemented by micro consolidation and the use of low emission modes for the last mile. This will help to reduce both congestion and pollution across London.  
We recently published our first case study as part of the programme, which provides an in-depth overview of our recent River Freight Pilot! The case study includes key statistics and emissions savings, as well as information on how to set up your own river freight trial, such as key contacts you would need to make it happen. 
Finally, it was great to get all 11 partners together for our first Steering Group Meeting at the end of November. The meeting included a site visit to a micro consolidation hub, helping our partners to get a better understanding of what micro hub spaces can look like, and how they operate. 
To find out more, please contact CRP Programme Manager Fiona Coull, fionacoull@crossriverpartnership.org.